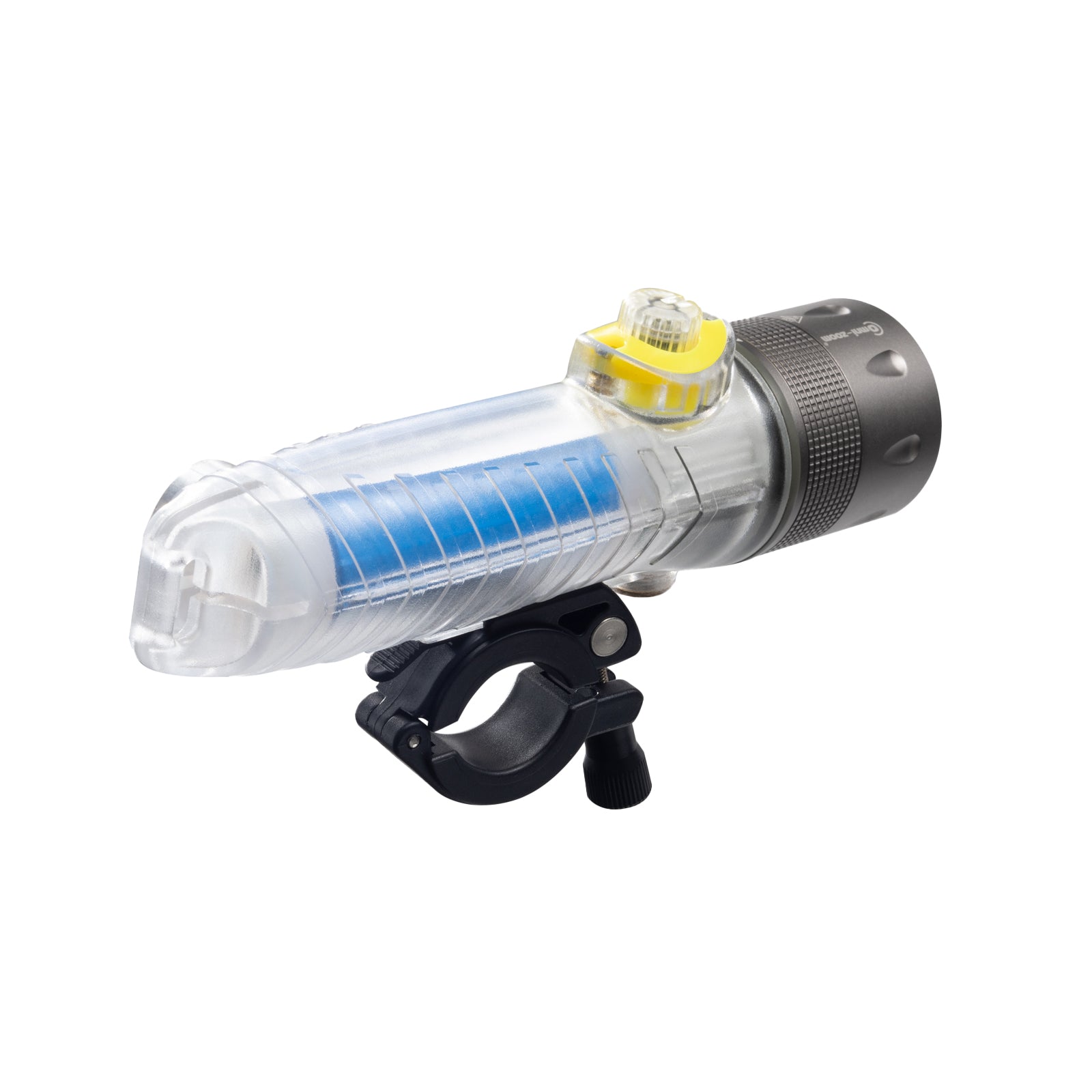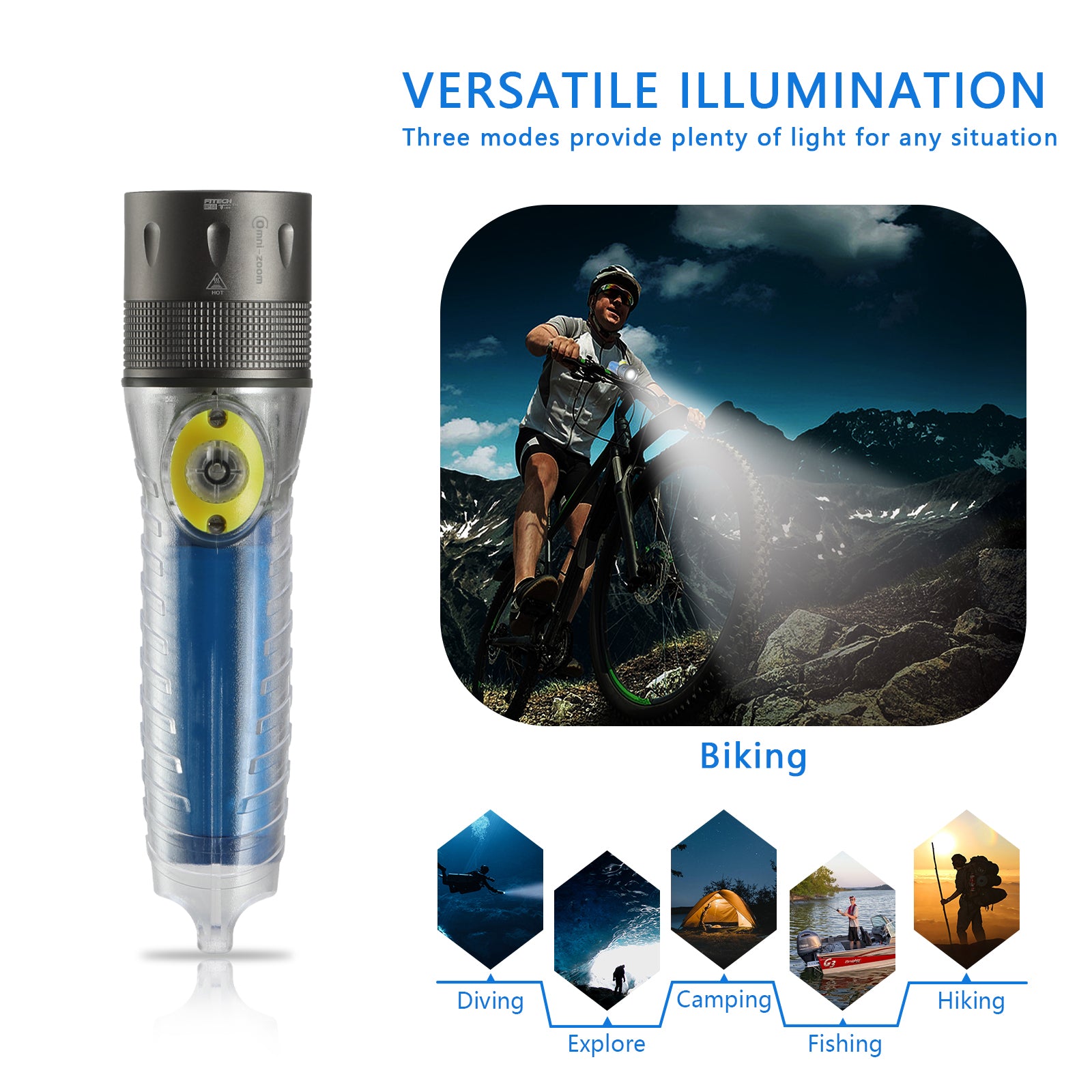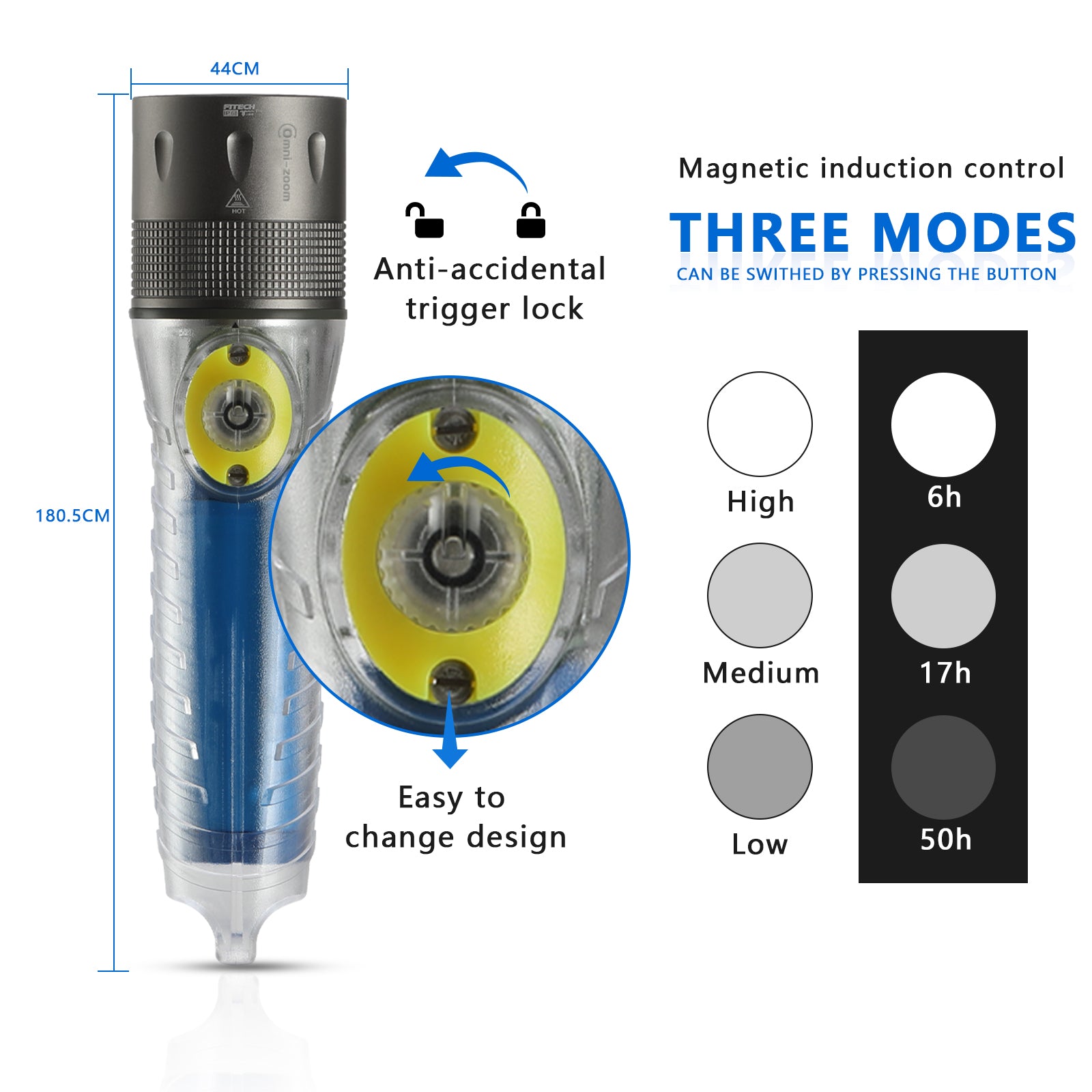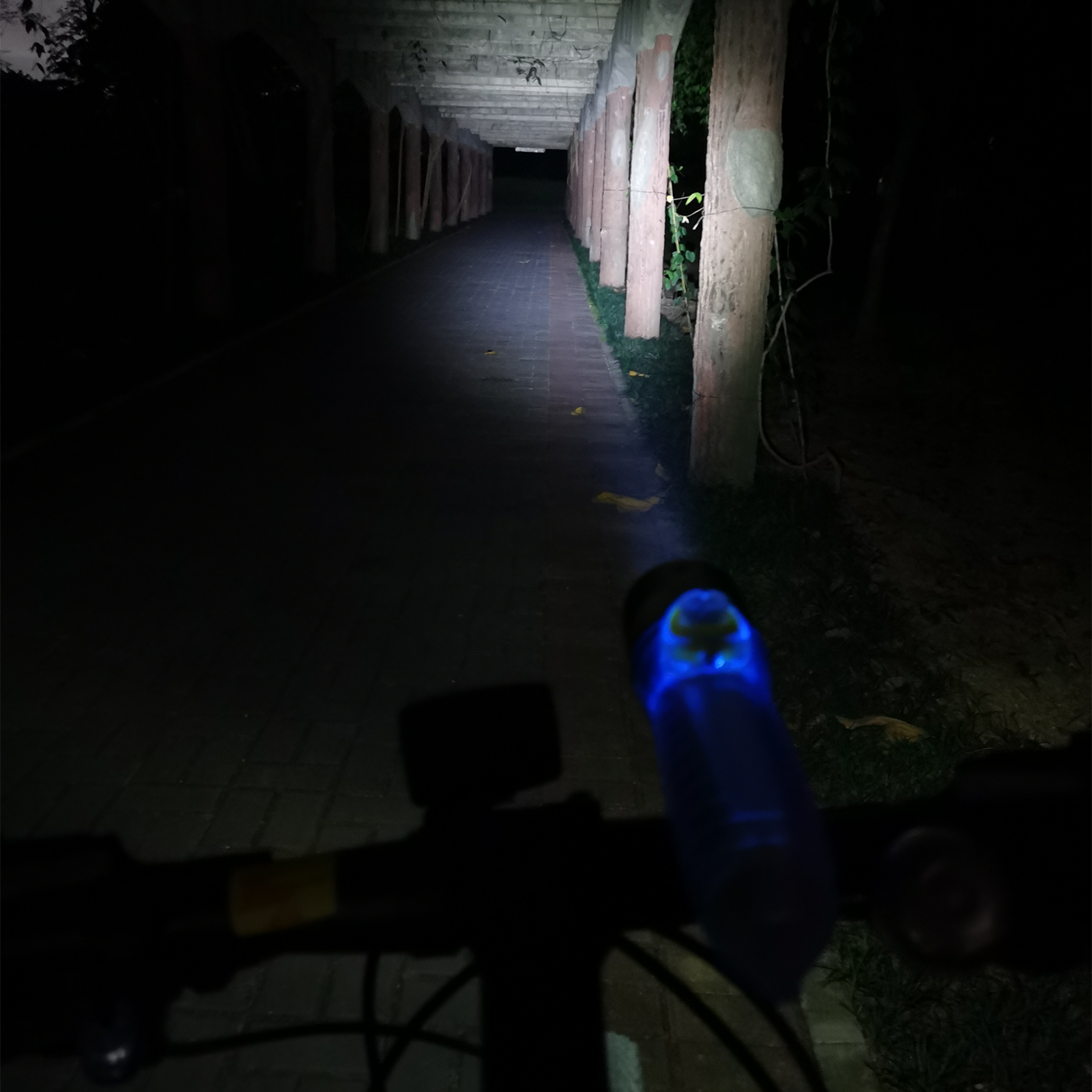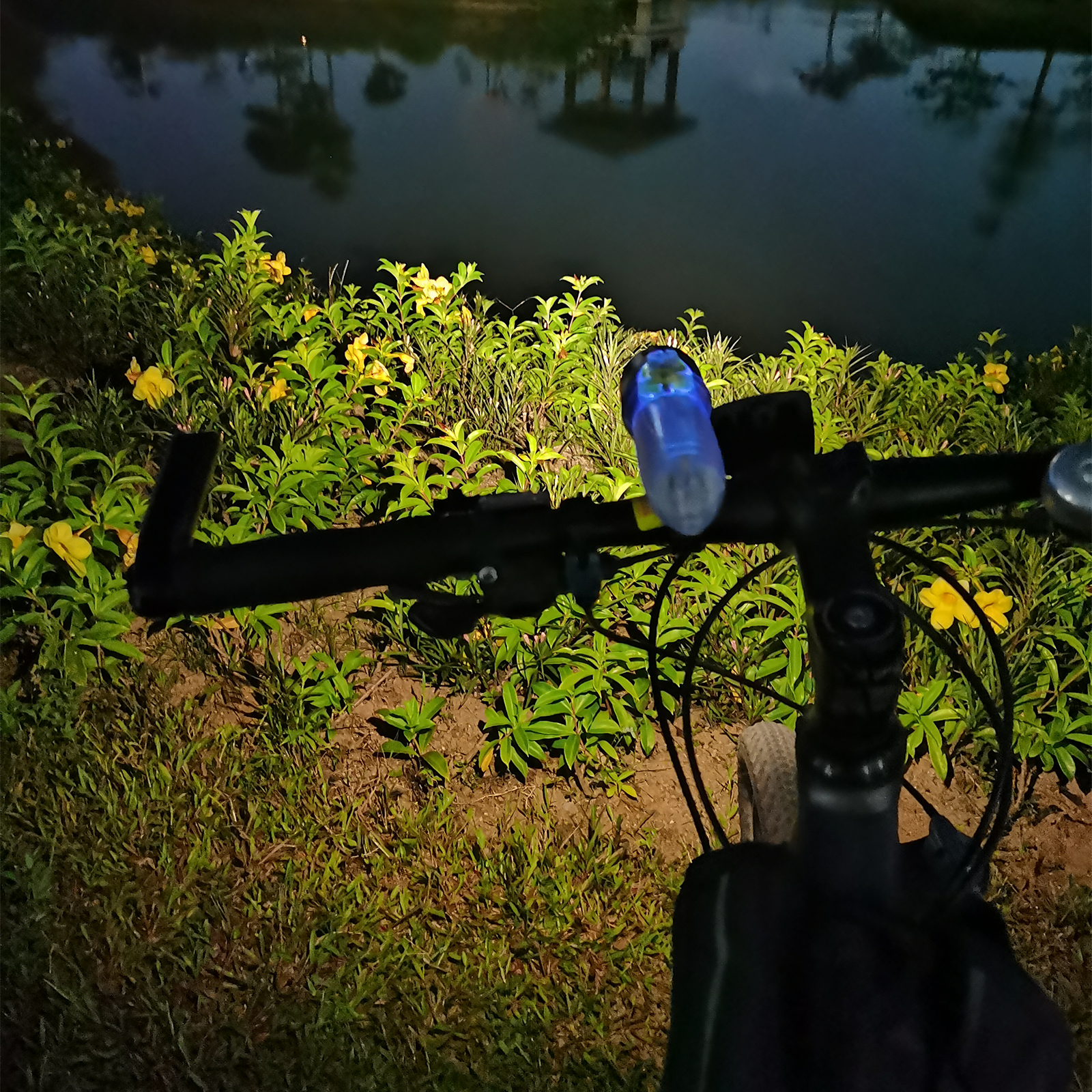 F16 Aqua All-in-One 6966-001 Riding Torch
---
The F16 Aqua All-in-1 , a compact and versatile lighting solution, offers a wide range of features to give you the best diving or outdoor activity experience.
The light is powered by a rechargeable lithium-ion battery (26650, 5000 mAh) for superior performance. It has three power settings and includes an interchangeable light head that allows you to customize the lighting time up to 6, 17 or 50 hours.
The F16 Aqua All-in-1 is available in 4 models, each with a different base application. Two of these models is part number F16-6966-001 and 002. This model has a narrower, more focused beam thanks to 12° collimated lens light distribution technology. The light's beam provides farther and brighter illumination both above and below the water.
To meet the different needs of underwater and outdoor enthusiasts, the F16 Aqua All-in-1 is designed to be waterproof up to 30 meters. In addition, it features two interface options integrated in the flashlight housing. The first is a standard interface with 1/4 screw, making it compatible with the camera accessories. The second is the push-to-lock interface, which includes a "locking" feature. By utilizing the push-to-lock interface with a dedicated Velcro hand strap or Bicycle clip, the torch can be instantly transformed into a watch-style dive light or Bicycle light.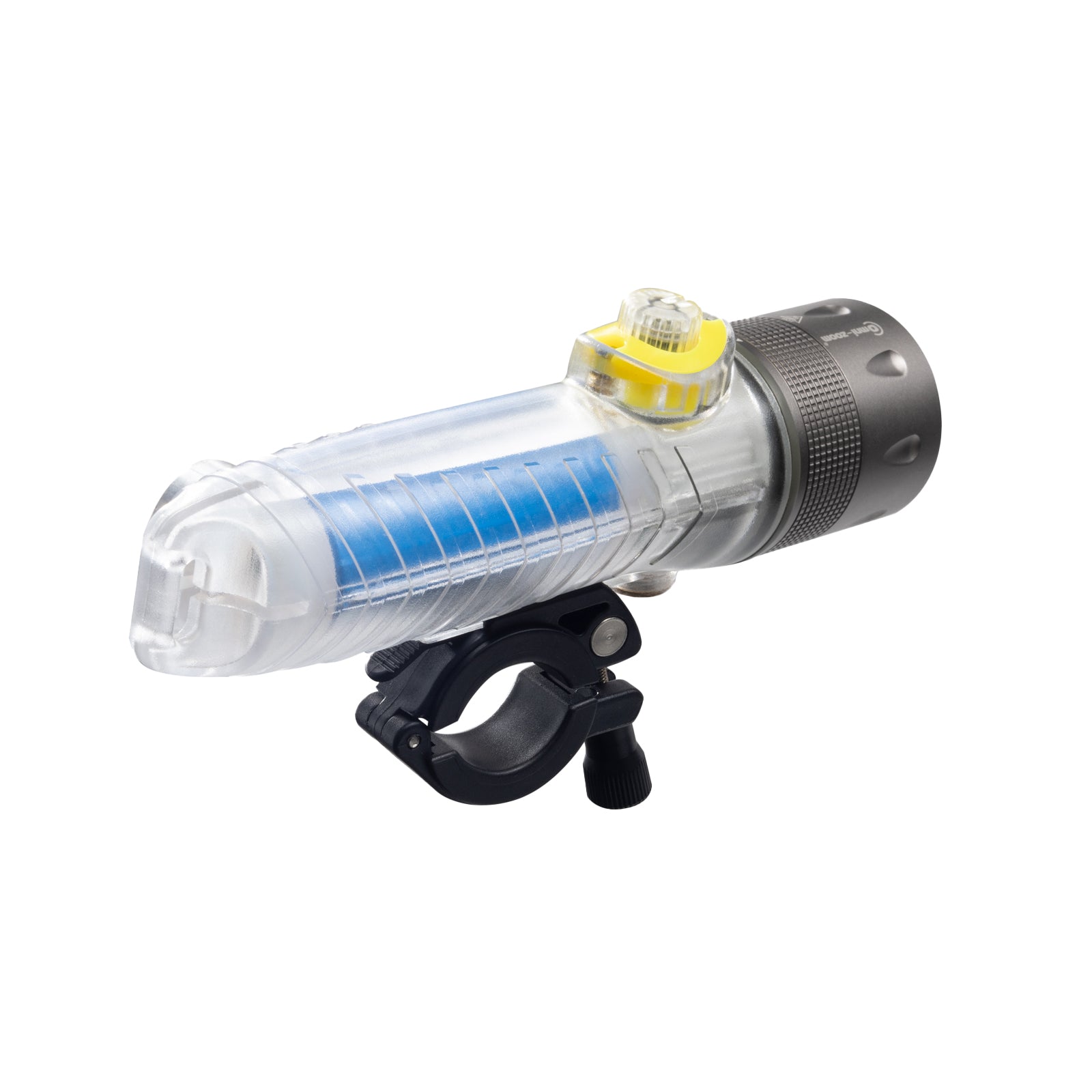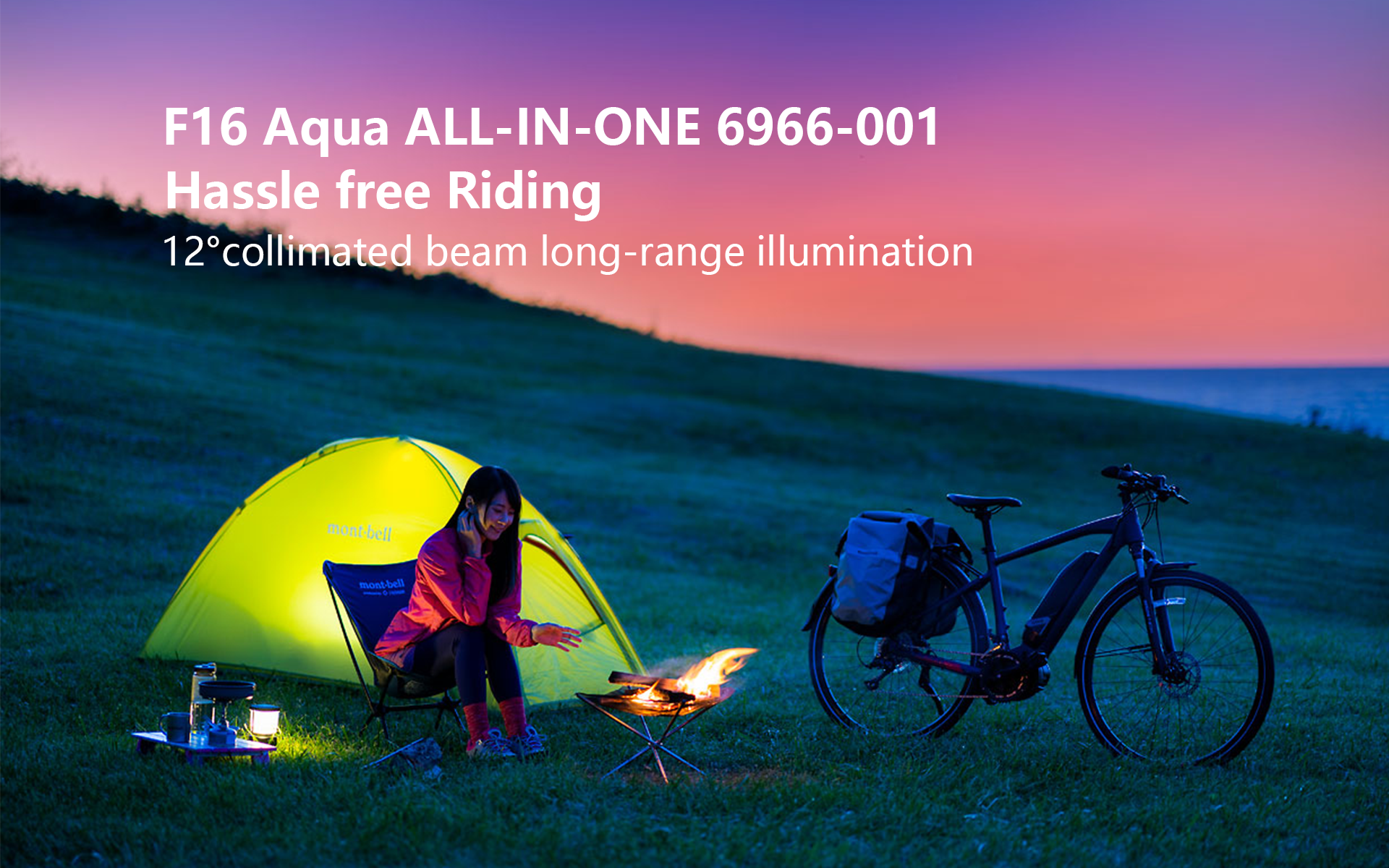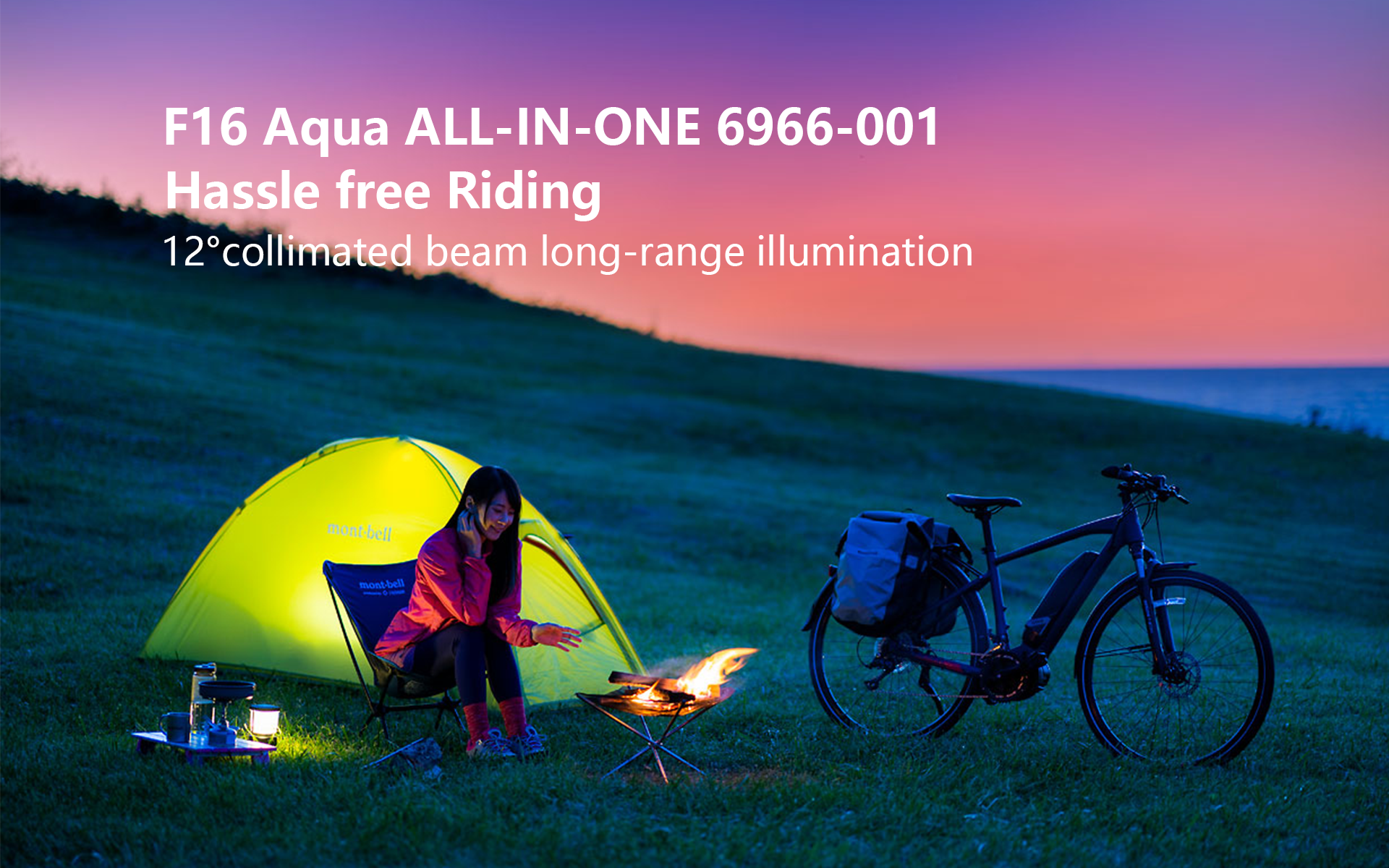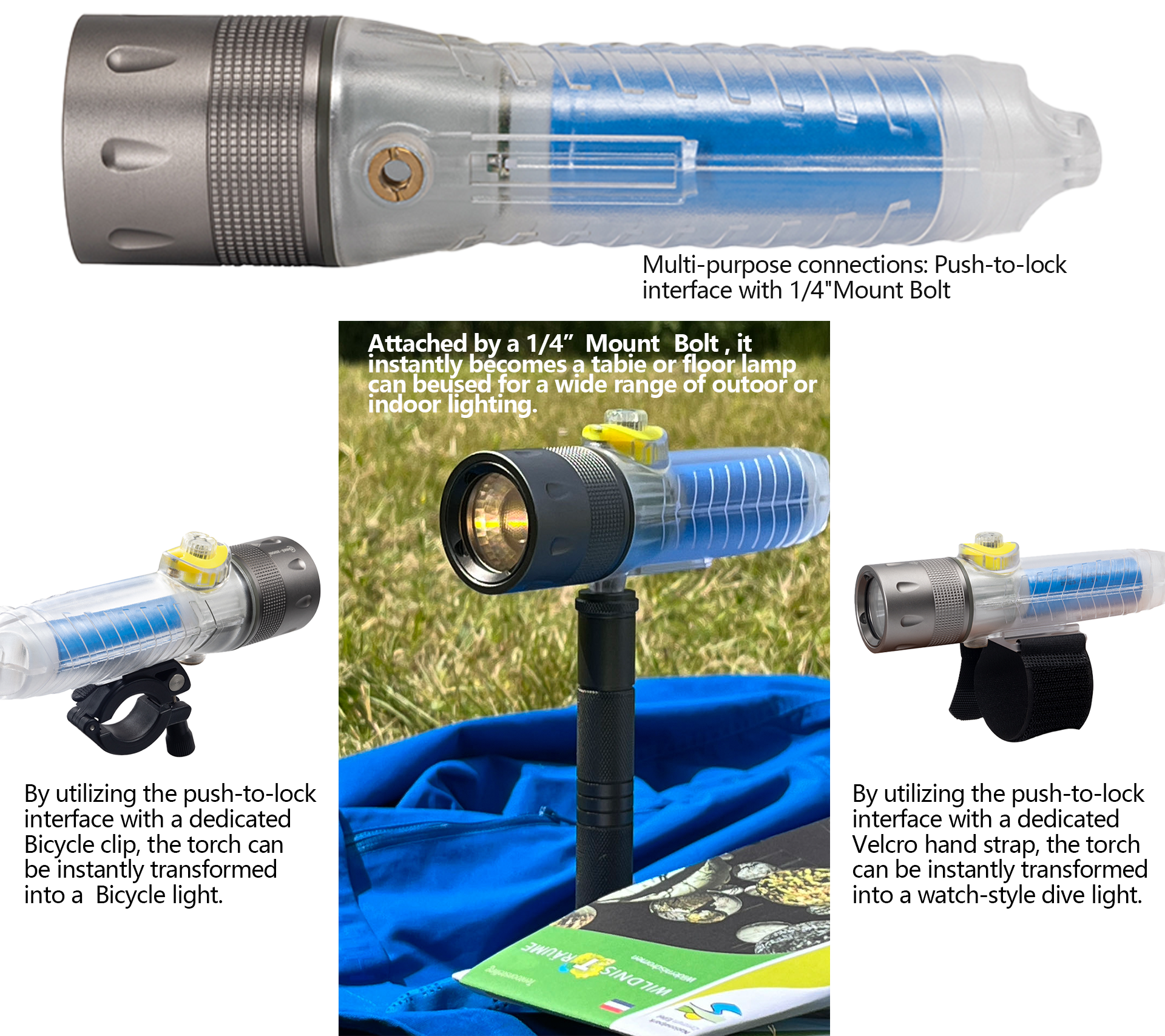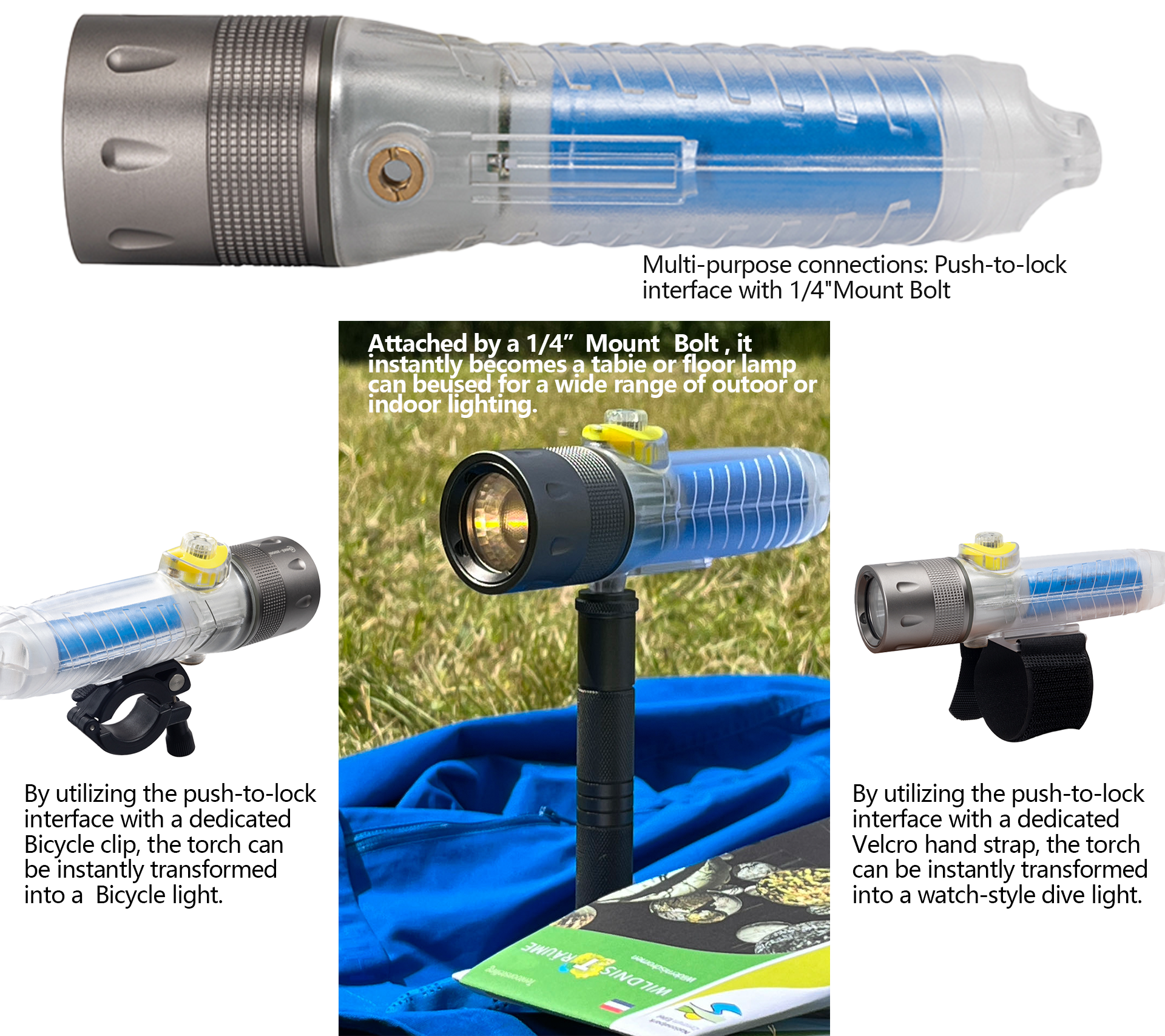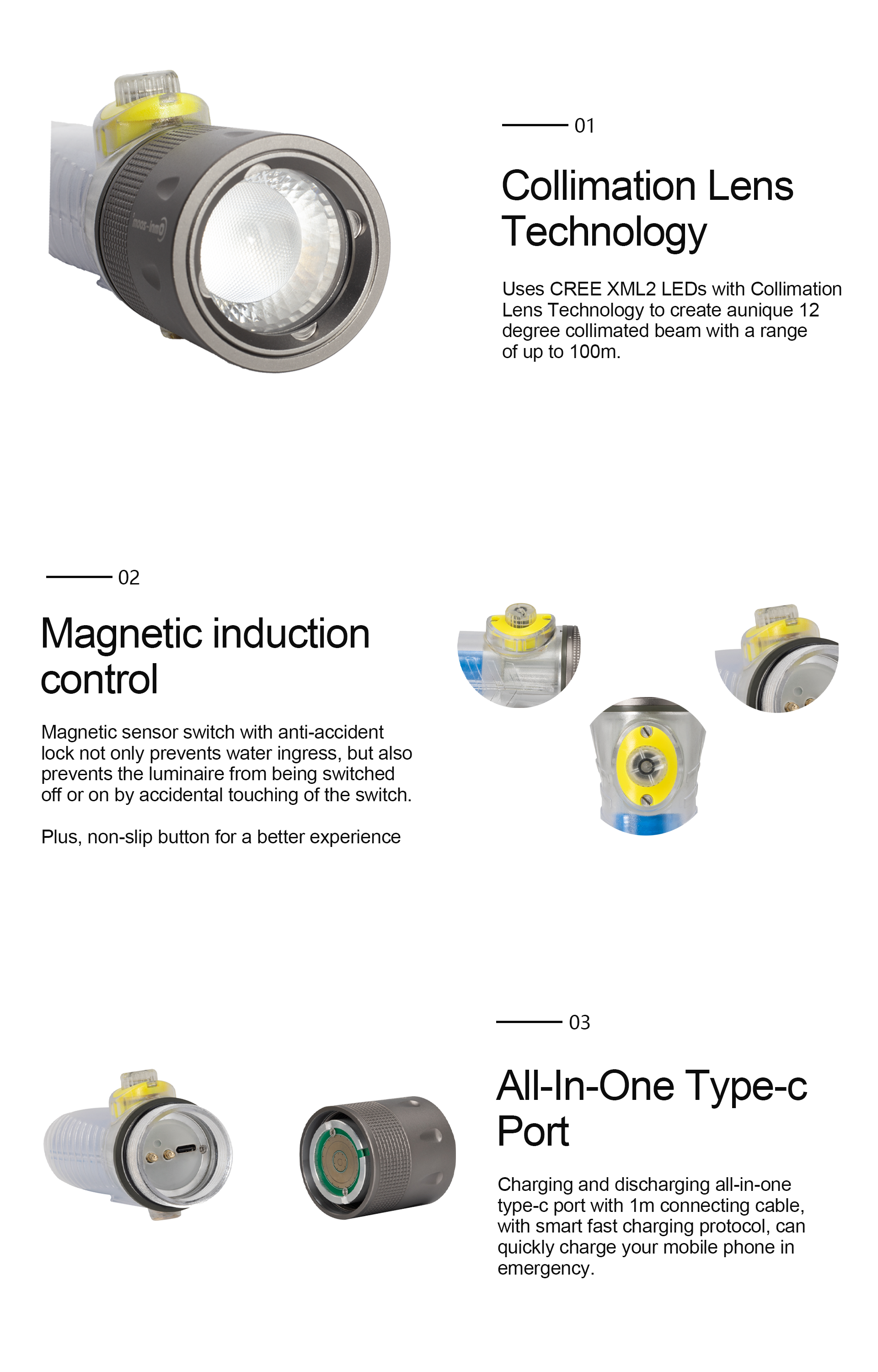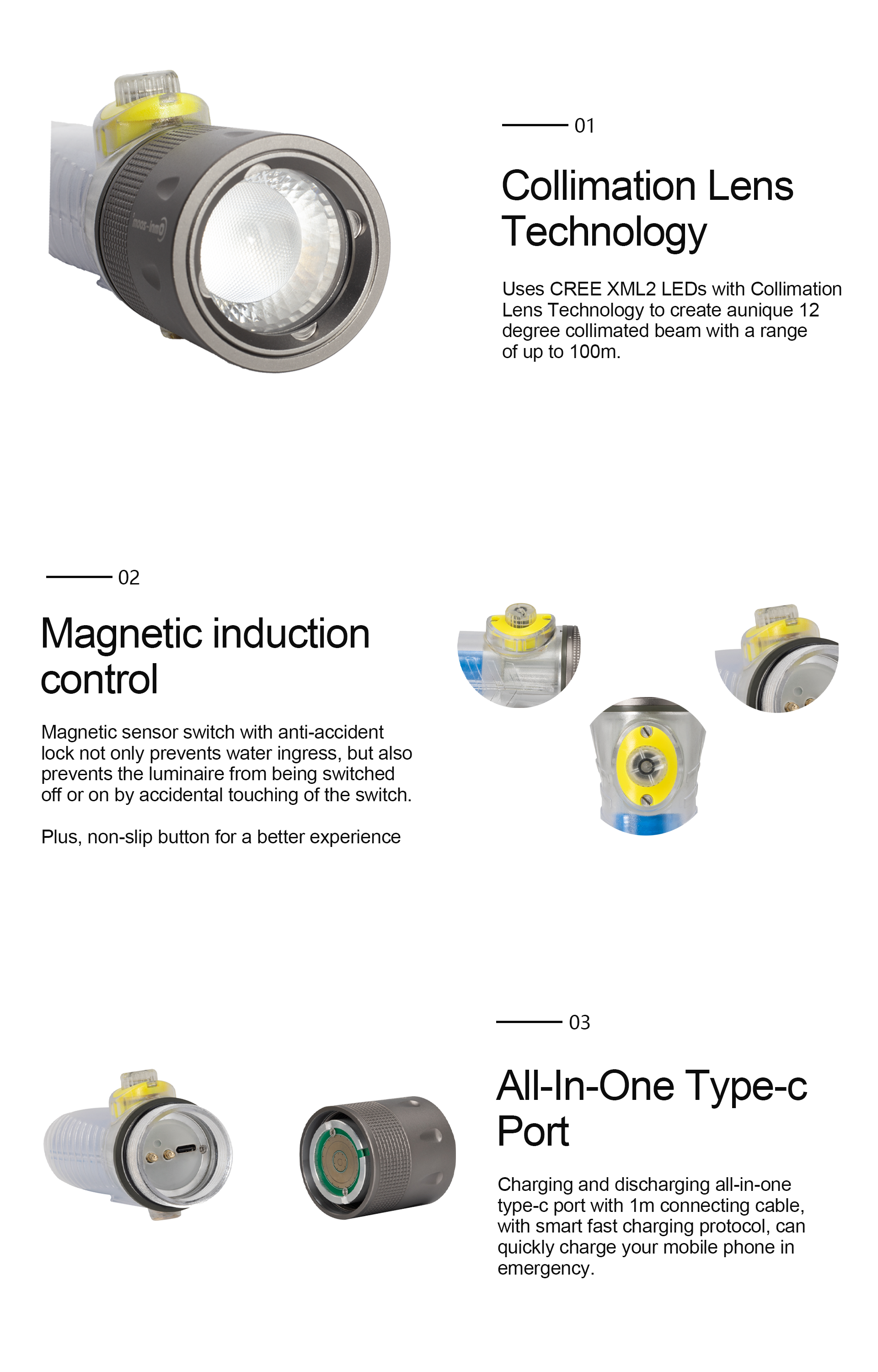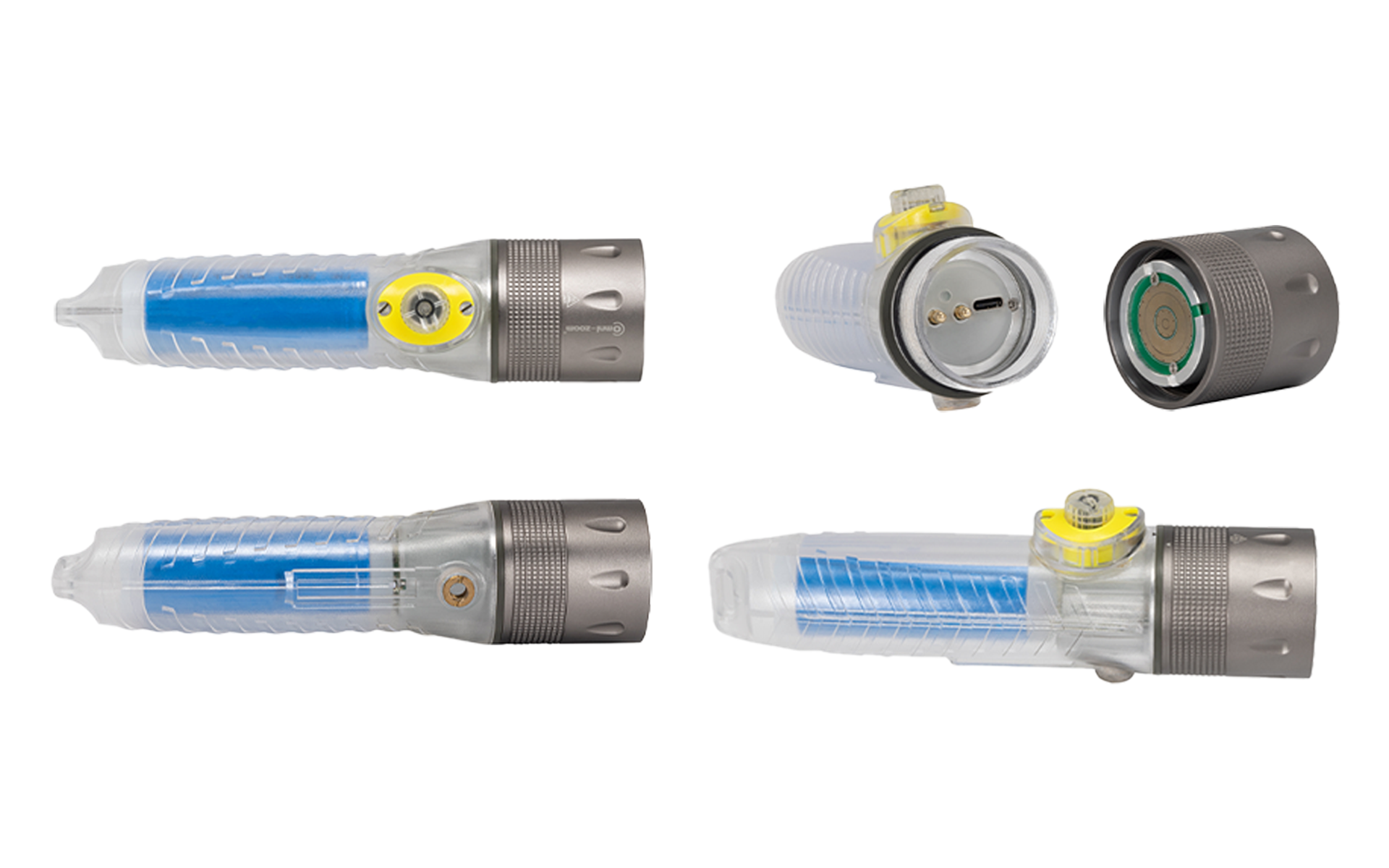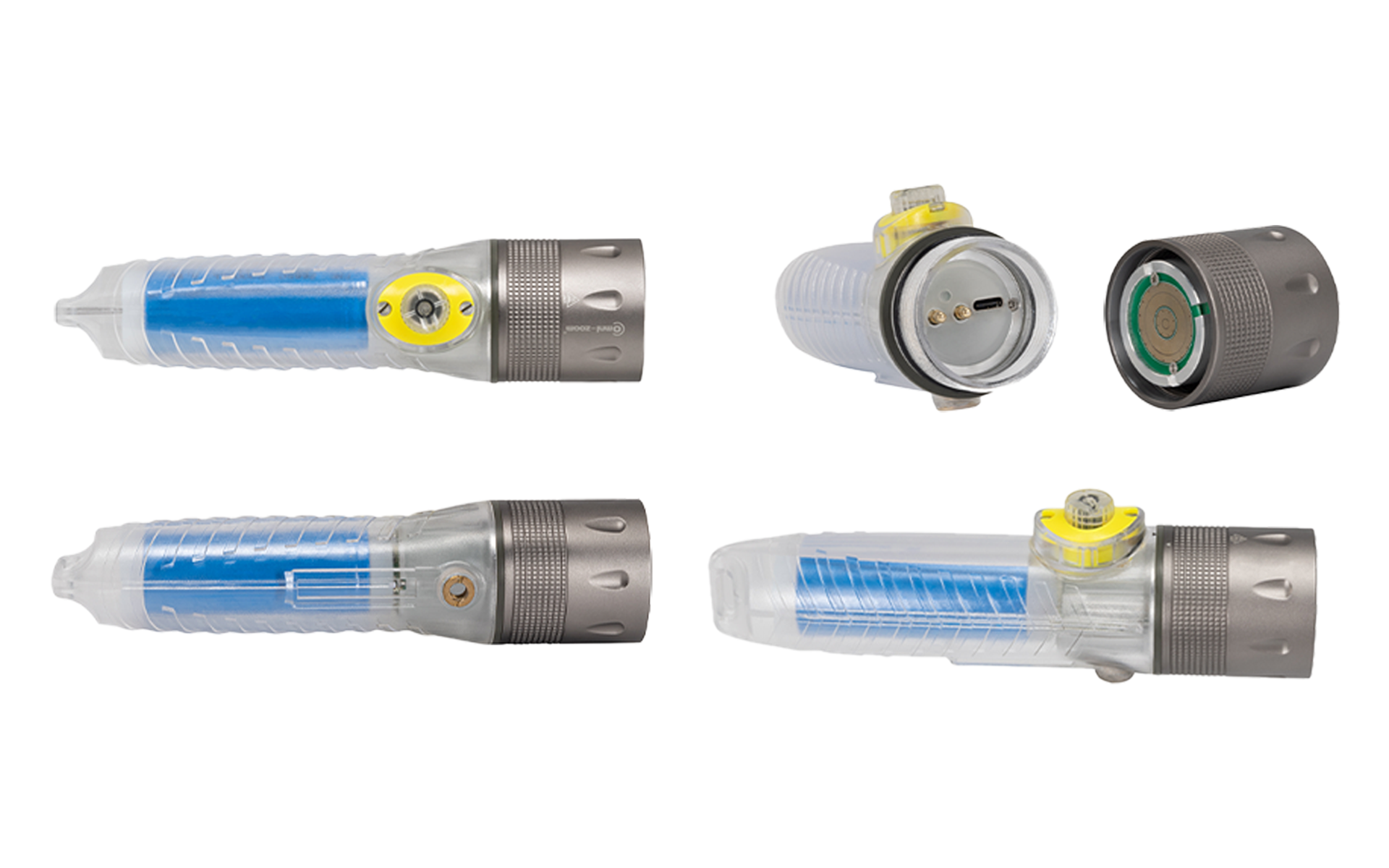 Specifications:
F16-6966-001 Multi-functional outdoor Flashlight up to 30m underwater waterproof,50H continuous operation,Suitable for diving, biking, fishing, climbing etc.
Output
600 lumens /95 lumens/55Lumens(CREE LED)
Waterproof
IP68 rated up to 30m underwater
Battery
1 x 26650 Li-ion UL approved
High Quality Material
Aerospace Aluminum Alloy 6061-T6 + high strength PC
Diameter
180(Length) x43 (Body.) x 40mm (head)
Warranty detail
Limited Lifetime Warranty
Included in the box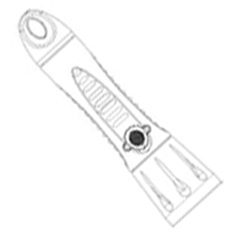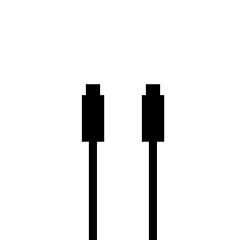 USB-C to USB-C Charging Cable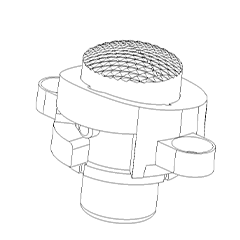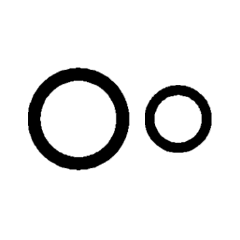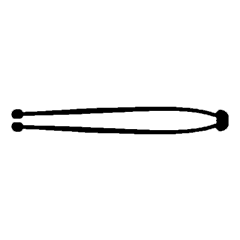 About F16-6966-001
Easy to use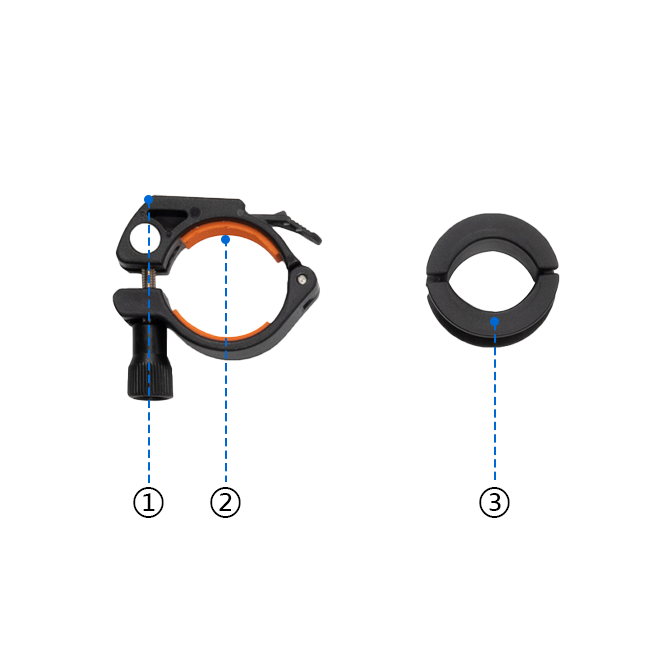 Bicycle clip
Depending on the thickness of the handlebar beam, you can decide if you need to put 3 into 2.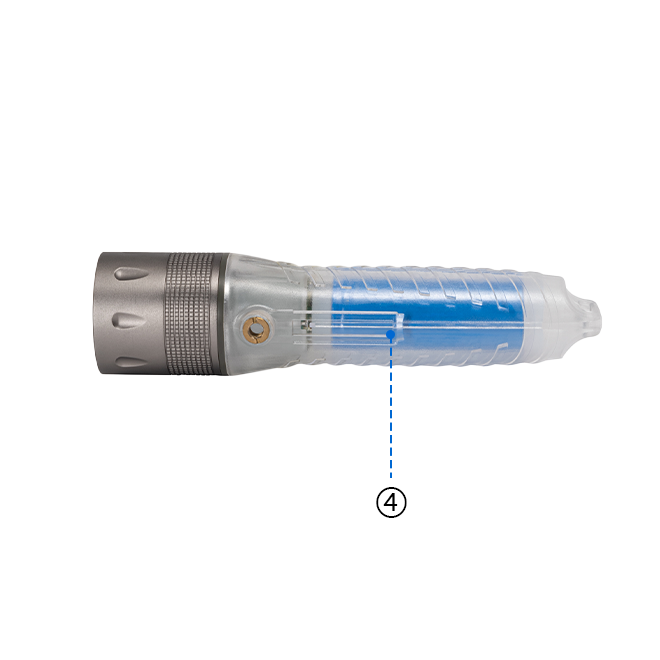 dedicated Interface with locking mount
1 and 4 matching connections.
Easy Connection
Adjust the size and tightness of the opening with 5 when securing the handlebars or removing them.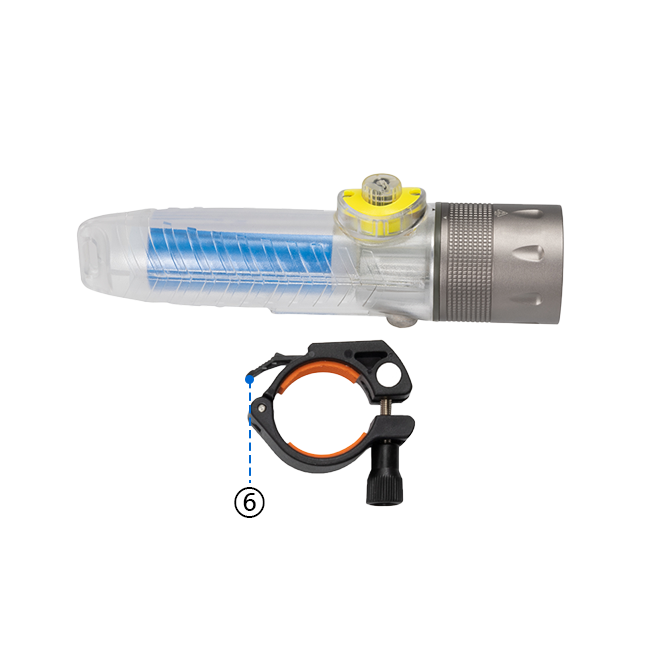 Easy to disassemble
To remove the torch press down 6 and pull back.