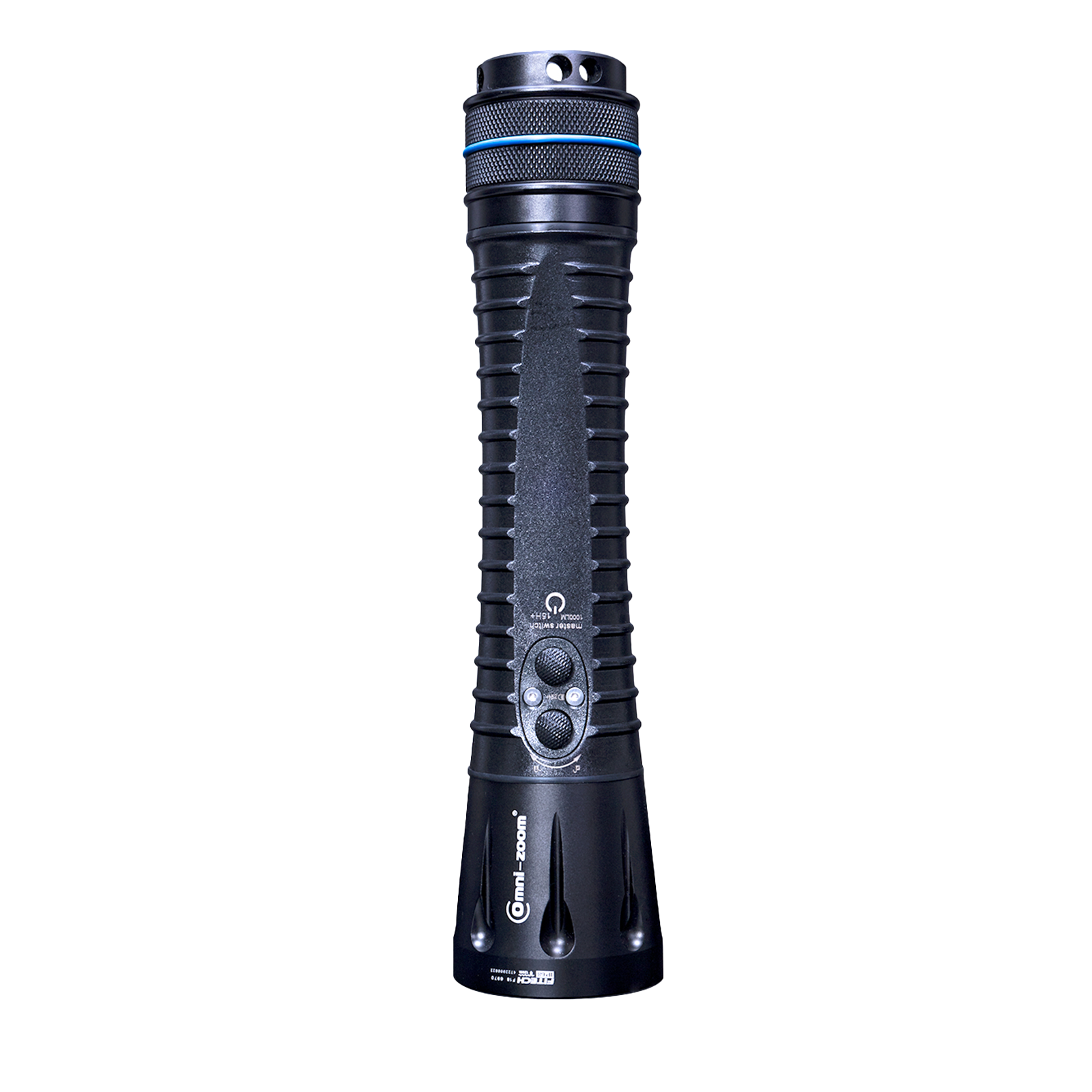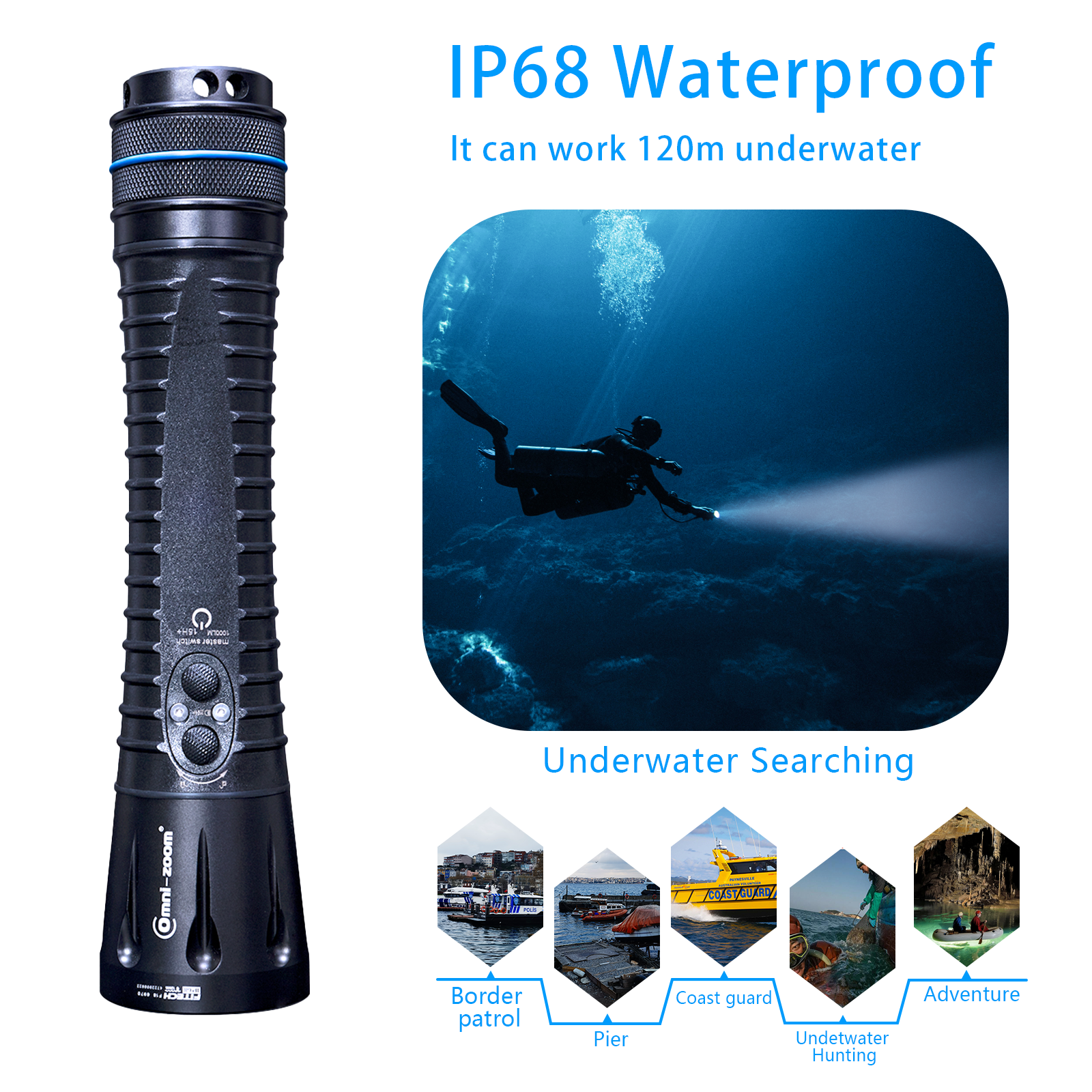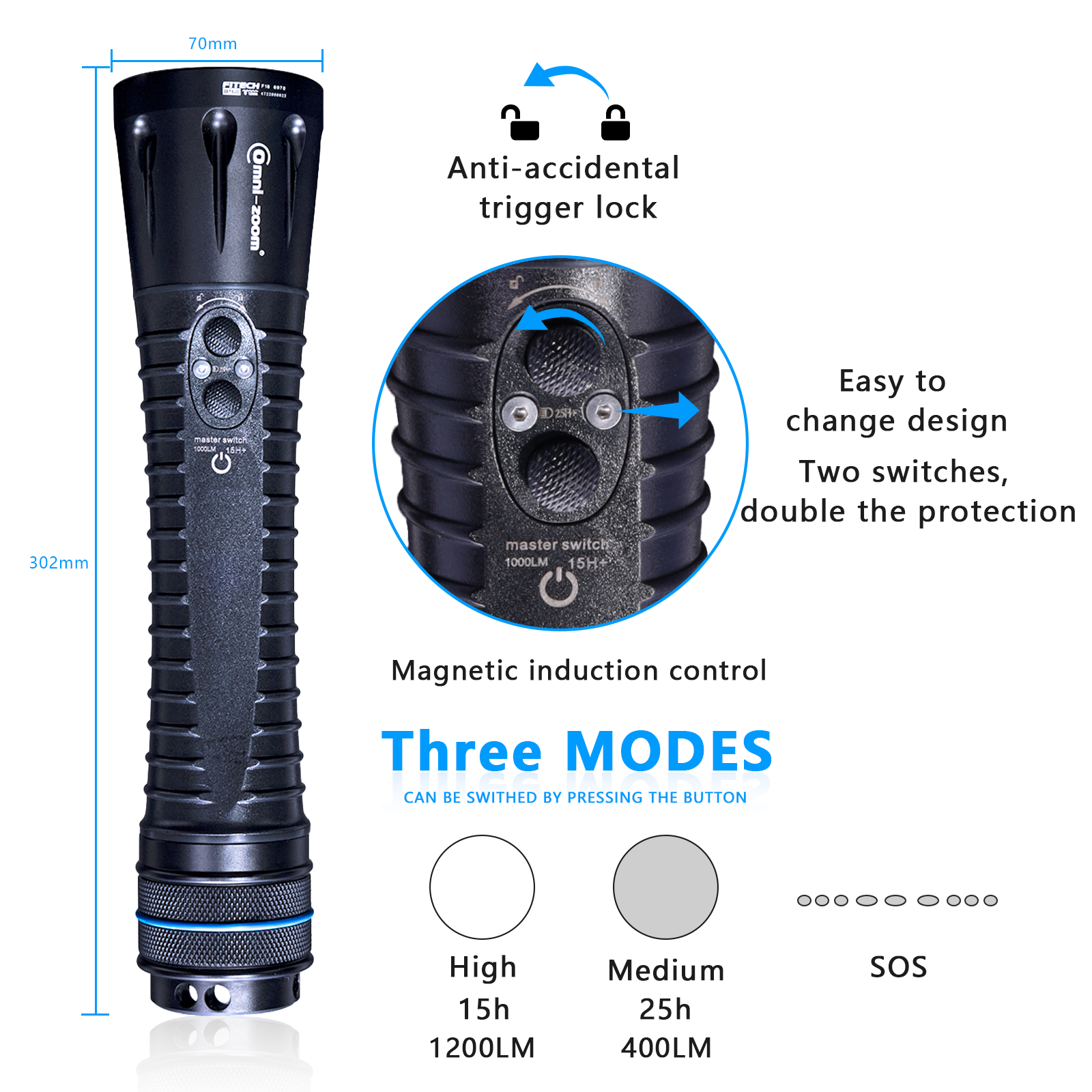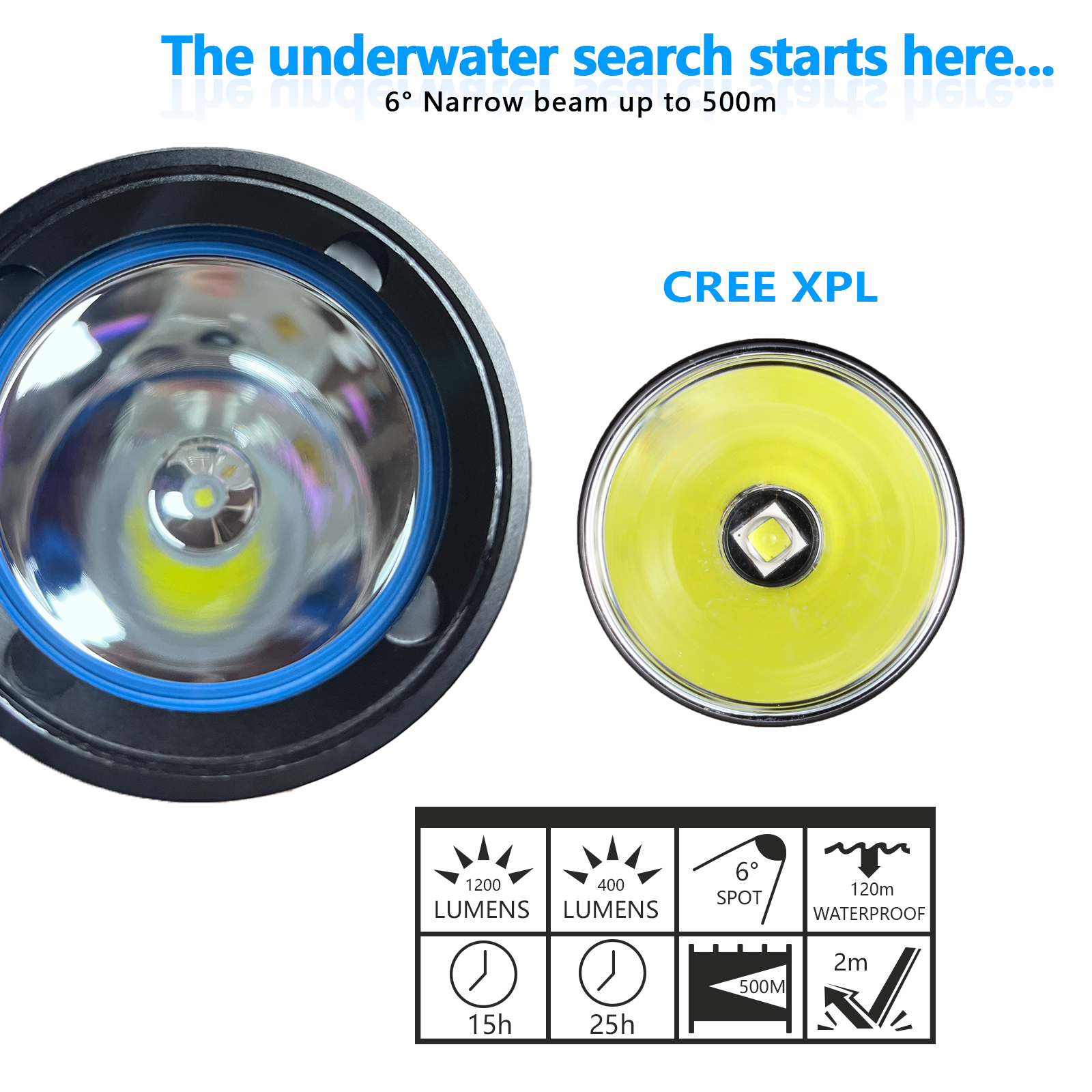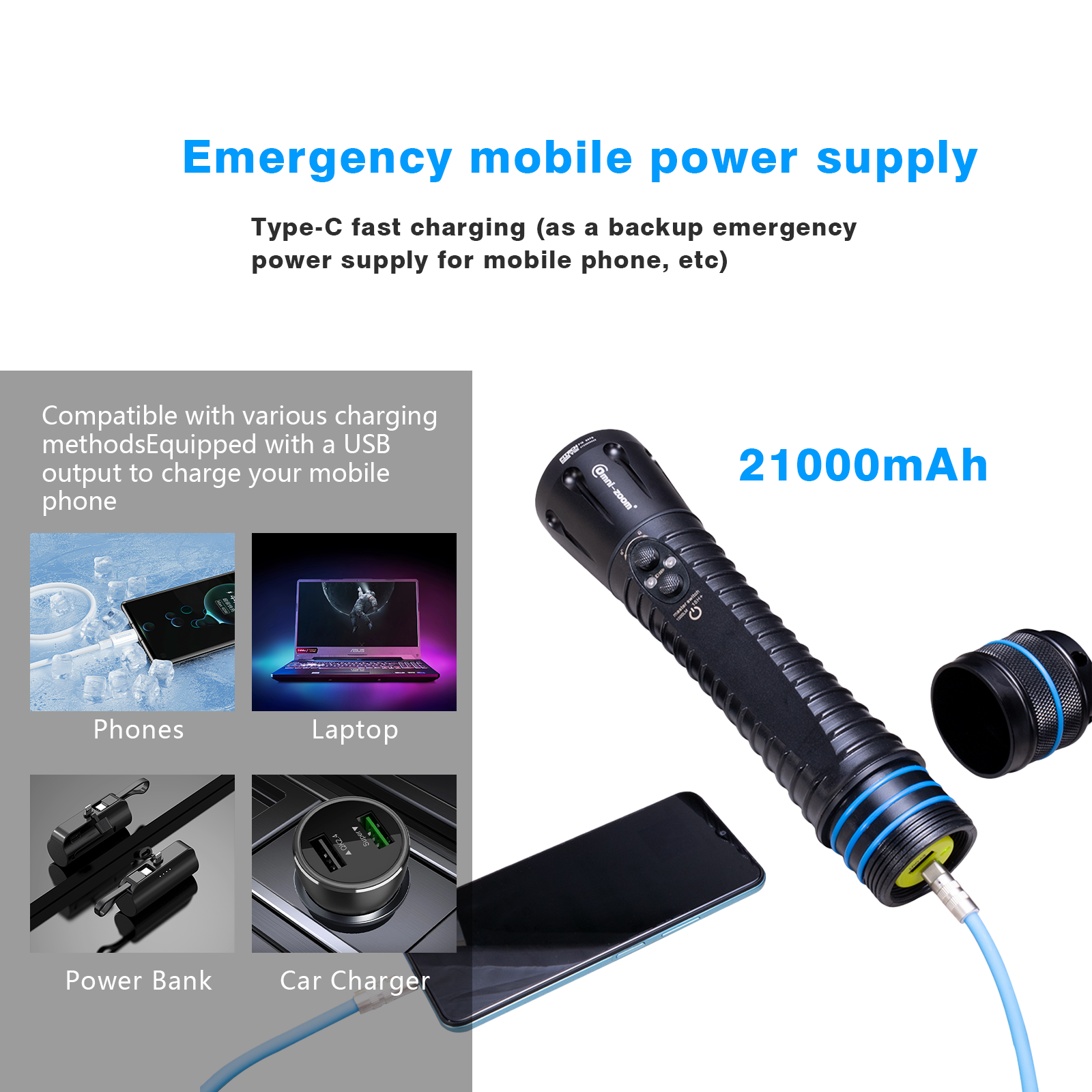 FITECH IP68 U-Search Light F18
---
 FITECH IP68 U-Search Light F18 Experience the ultimate in underwater exploration and engineering work with our state-of-the-art, design-led 120m submersible torch. Designed to deliver superior performance and reliability, this cutting-edge flashlight will illuminate your underwater adventures like never before.
 Featuring a sleek and ergonomic design, this dive torch not only offers optimal functionality, but also adds a touch of style to your dive gear. The compact and powerful double switch double safety design ensures easy and maneuverable underwater operation, allowing you to navigate the deep sea with confidence.
 This flashlight uses advanced LED technology to emit a bright and focused 6-degree beam, while you can also choose from different white and yellow lights depending on the underwater environment of your dive.
 Built to withstand the rigors of underwater exploration, this flashlight has a durable construction and is waterproof to 120 meters, ensuring reliable performance even in deep-sea diving. Its rugged design is also corrosion resistant, making it suitable for both salt and fresh water environments.
 Equipped with a long-lasting LG Energy battery and 15- and 25-hour dual on/off controls, this dive flashlight makes it easy to switch and control dive time, allowing you to focus on your engineering work without worrying about running out of power.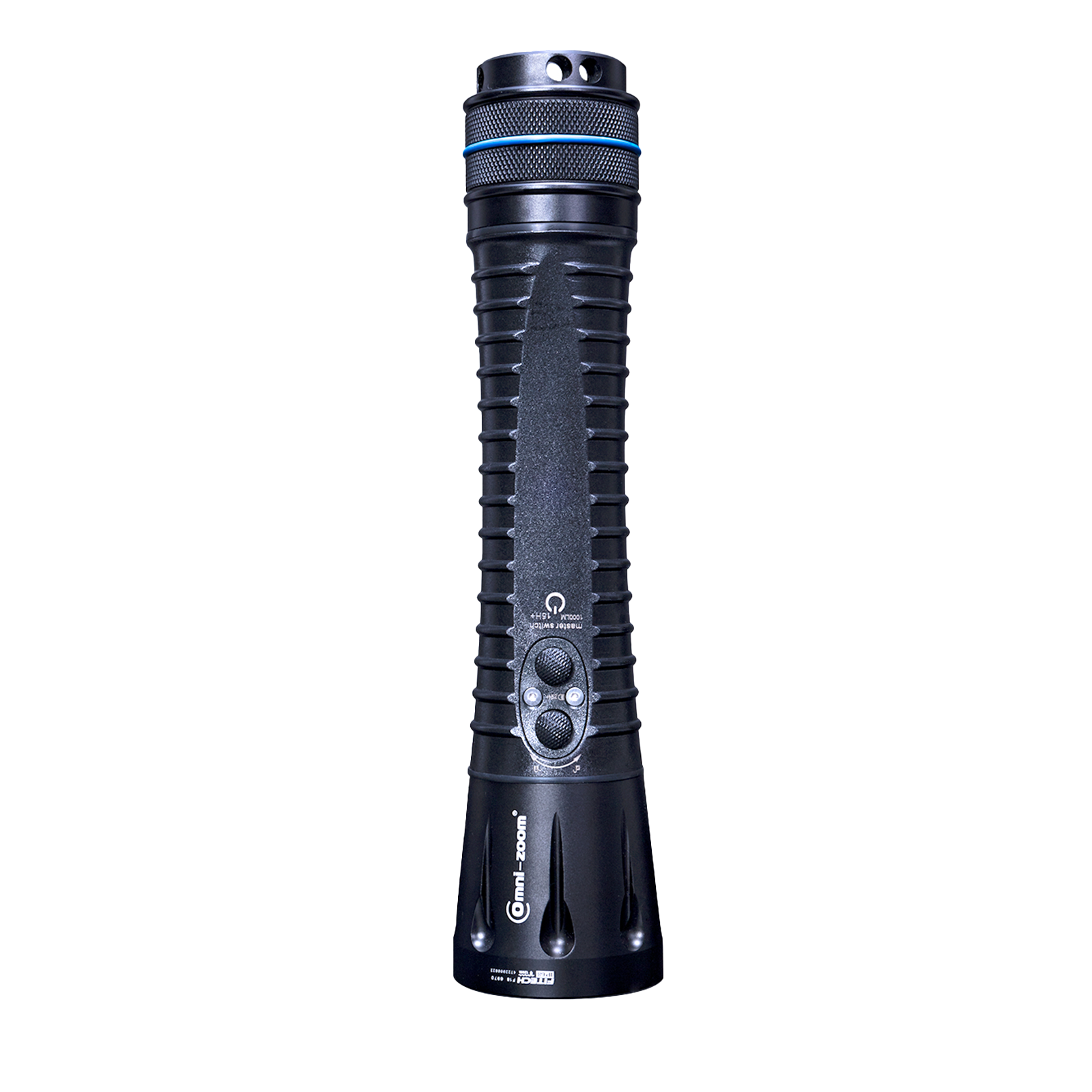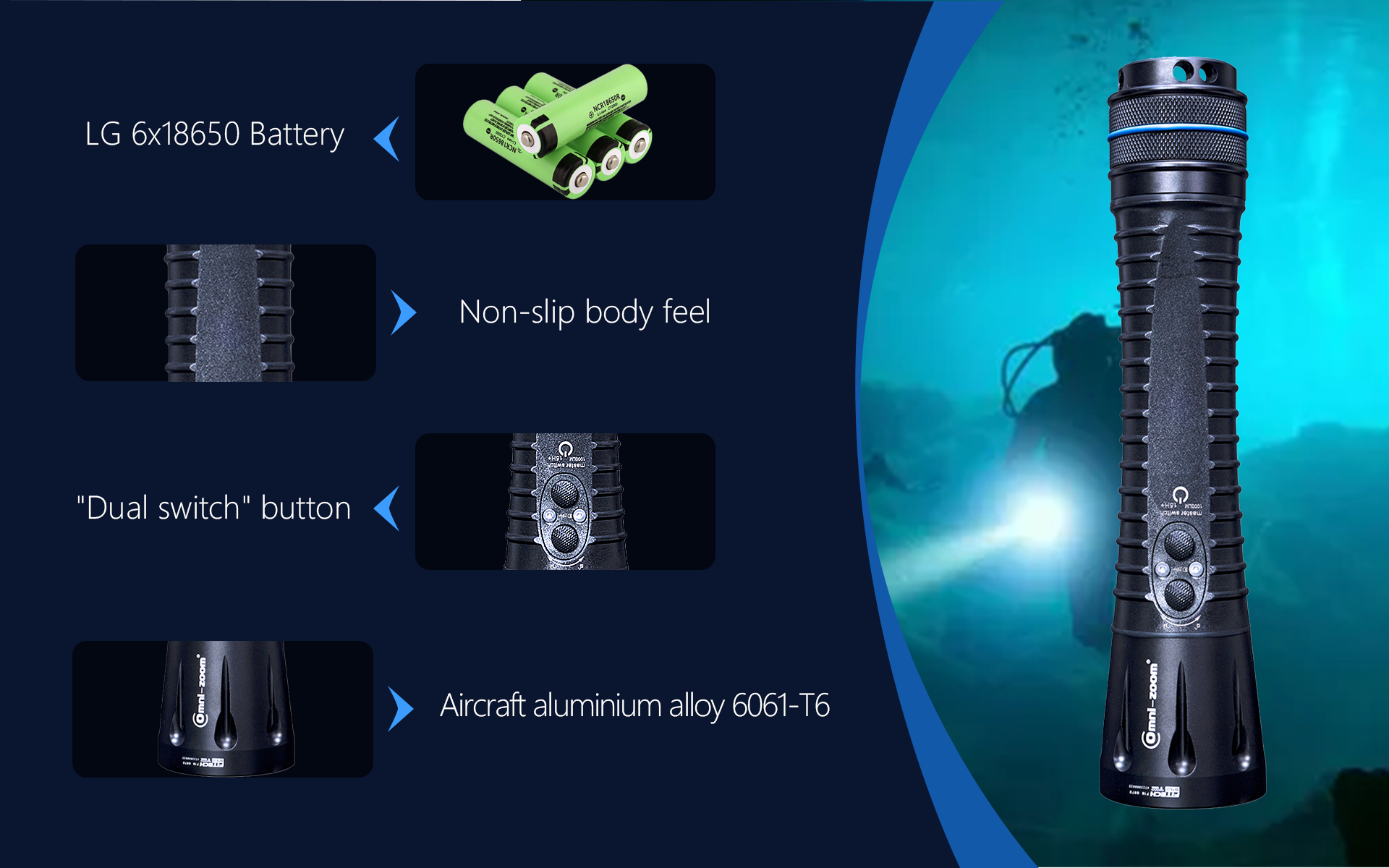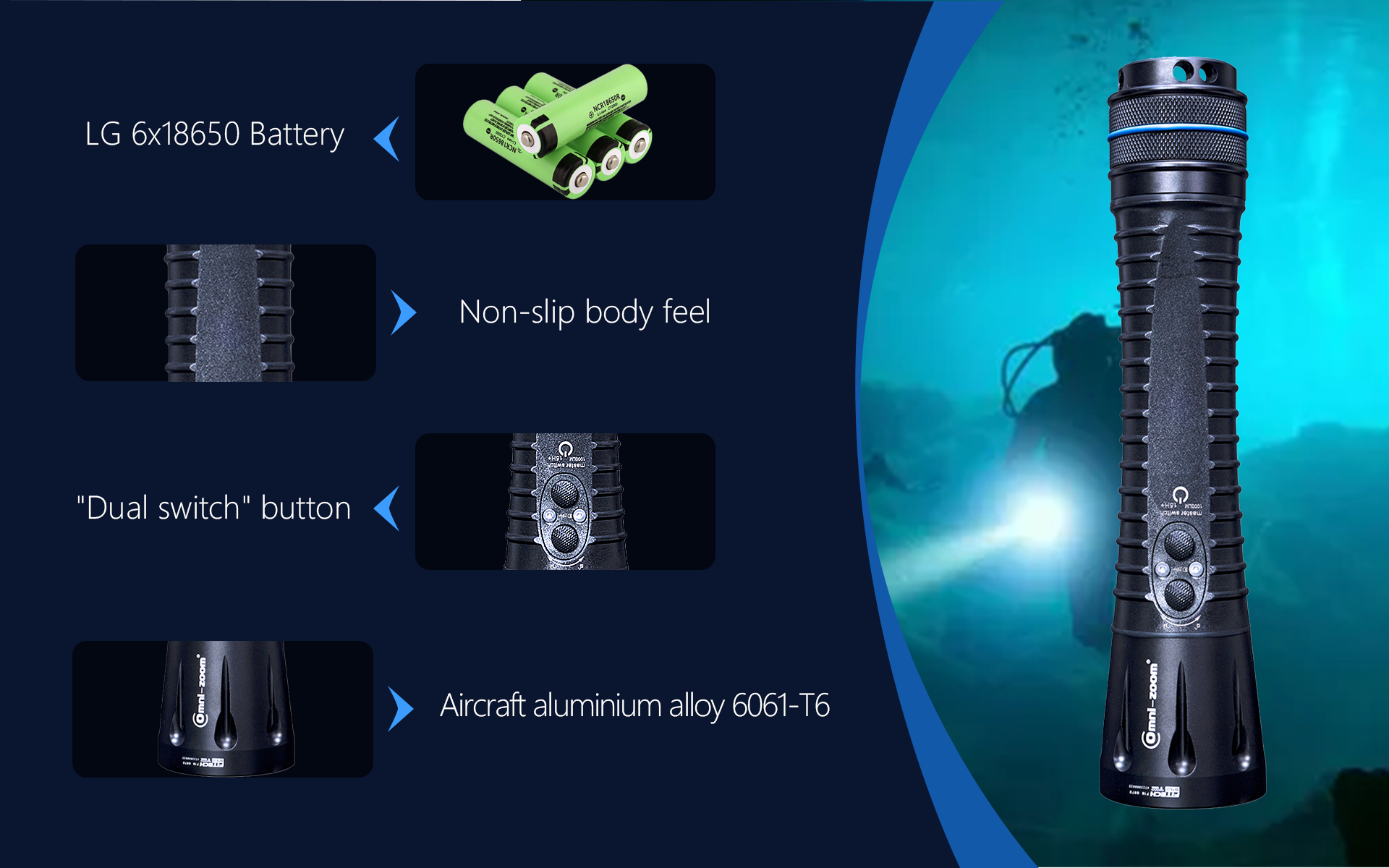 Single Handle Size, Non-slip design
Senseless Gravity Balance Design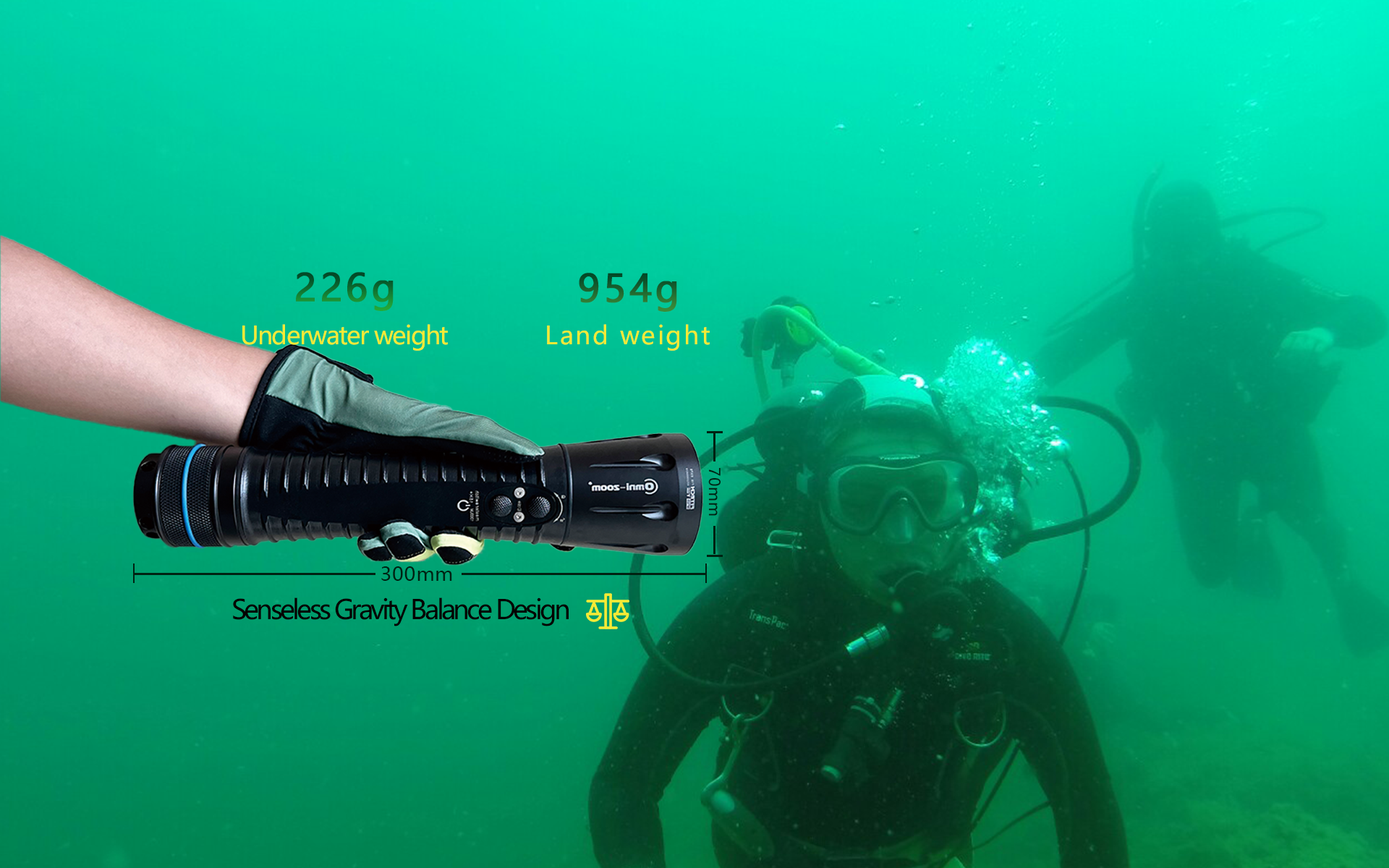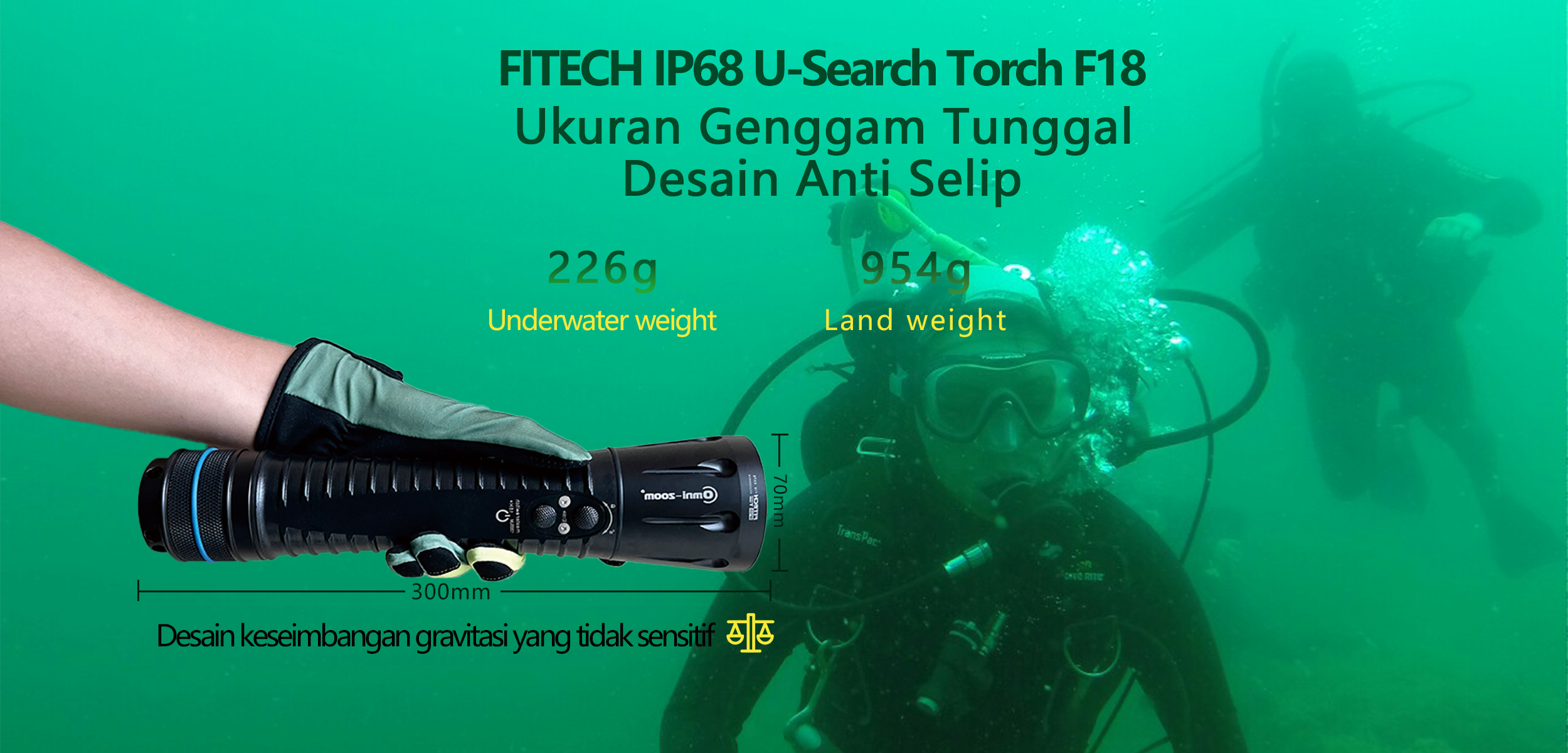 F18 head designed to match cup holder to Evian size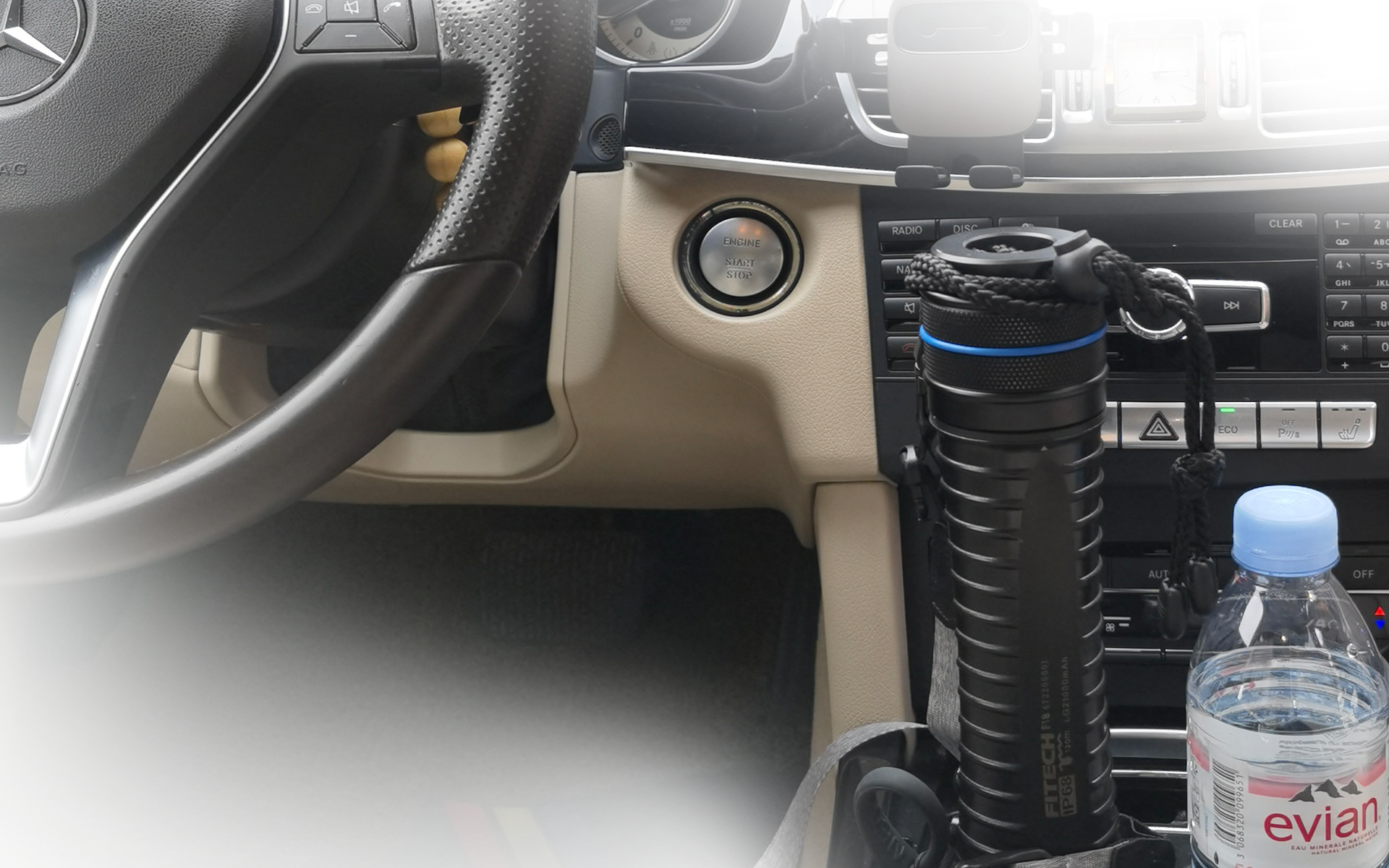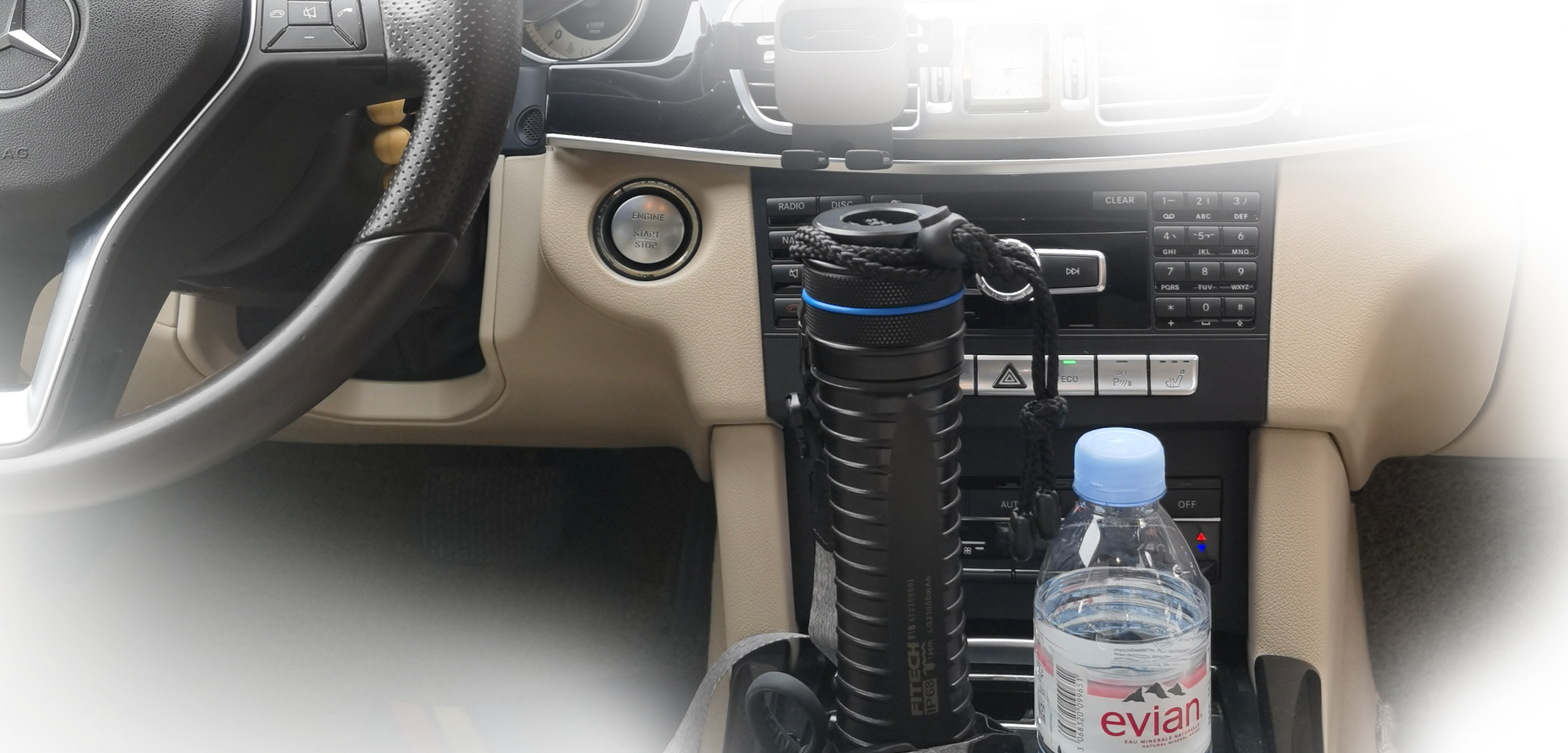 F18-6970
FITECH IP68 U-Search Light F18
FITECH IP68 U-Search Light F18, work underwater at 120m depth, up to 25 hours continuous use , Max 500m range, with LG batteries and CREE LED, suitable for underwater search、boating、inspection-bridge etc.dge etc.
1
Output: 1000 lumens / 400 lumens
Batteries:6 x 18650 Li-Ion (3500mah each 2.75-4.2v) LG UL approved
Diameter: 300mm (length) x 48mm (body diameter) x 70mm (head diameter)
2
Luminous angle: 6 degrees
3
Material: Aerospace aluminium alloy 6061-T6 + polycarbonate
Package:345mm X 145mm X 90mm
4
Waterproof: IP68 rated up to 120m underwater.
Finish: Type III hard anodised
Lens: Vacuum aluminised lens
5
LED Model: CREE XPL-W2 10W 6500K
Switch mode: High/Medium/SOS
Warranty Details: Limited Lifetime Warranty