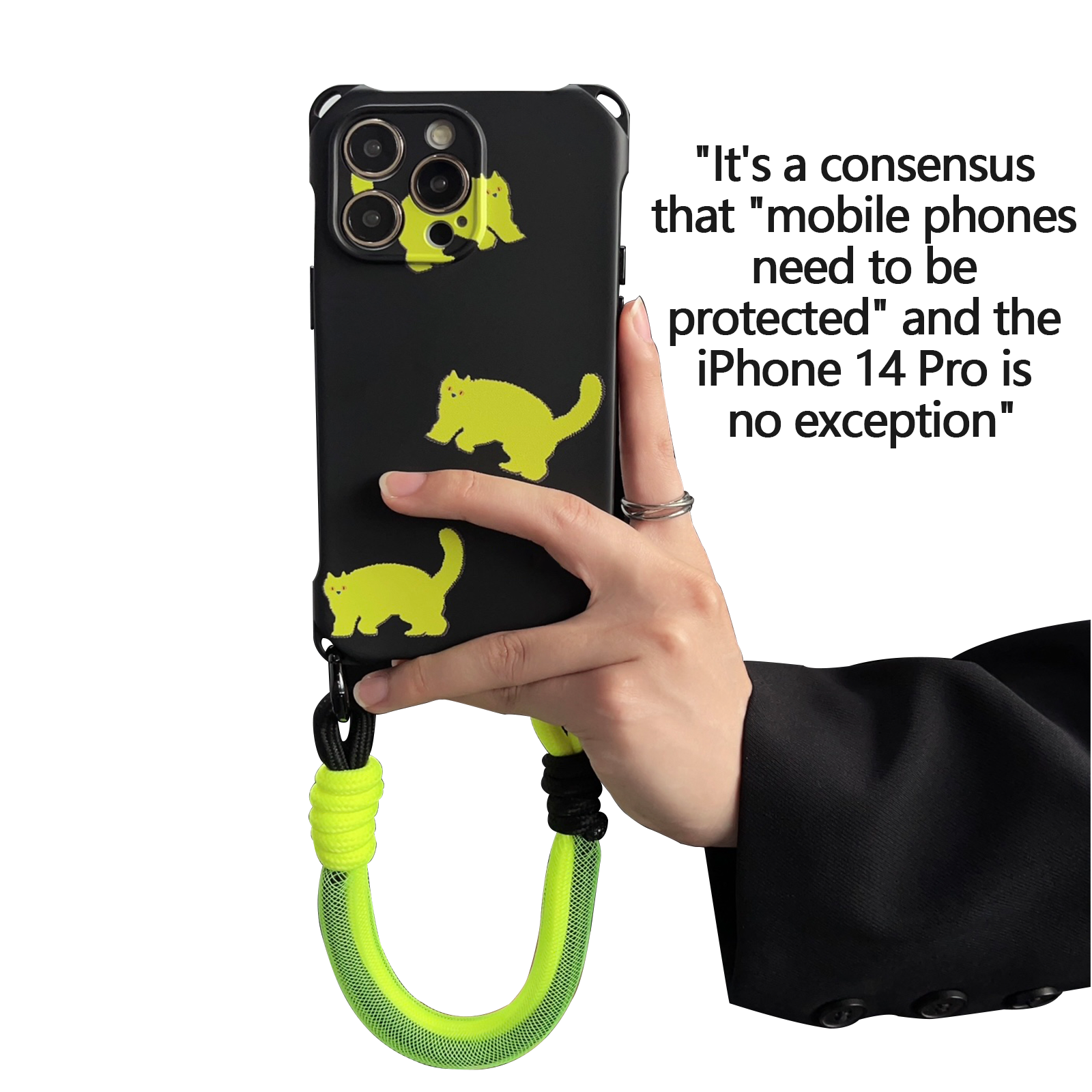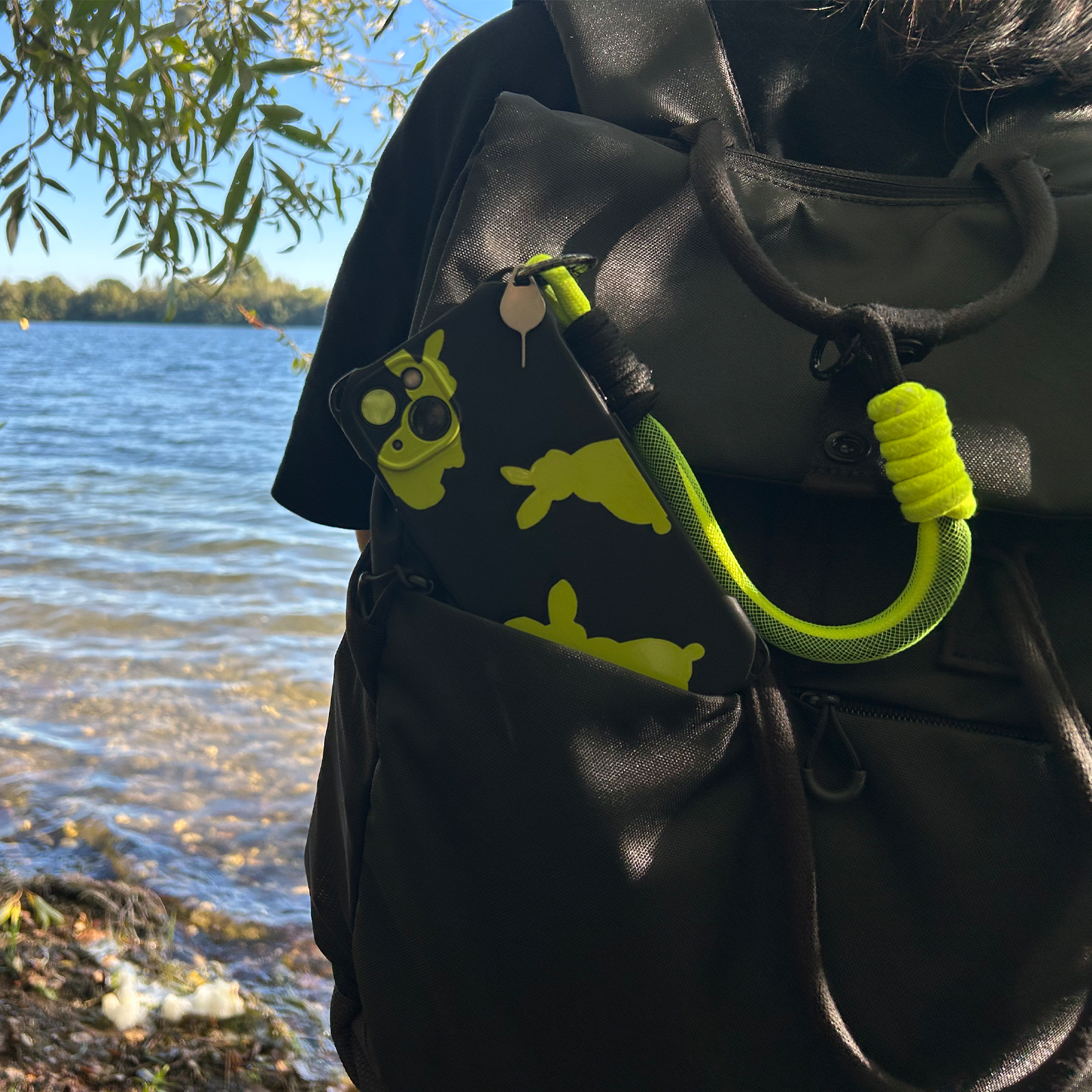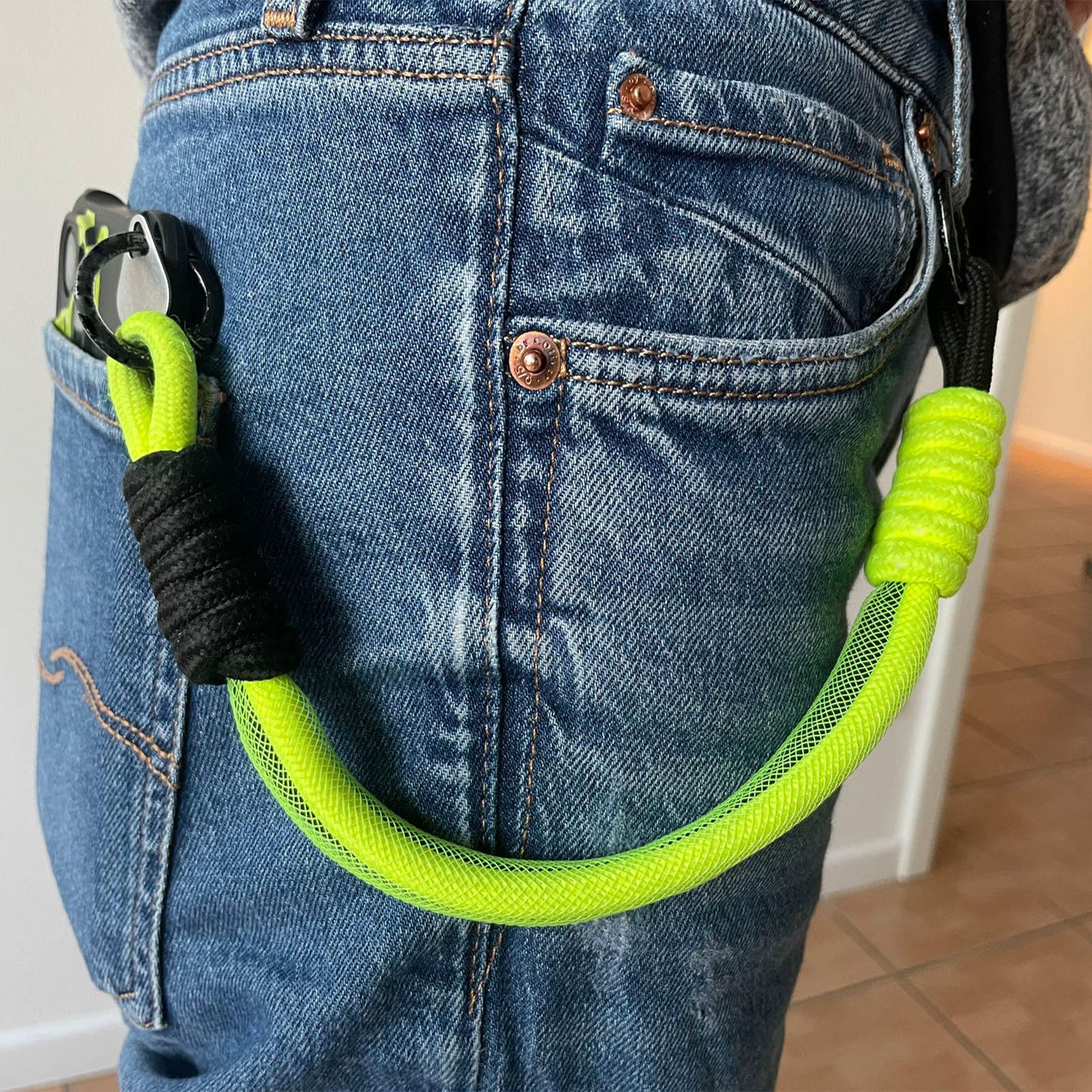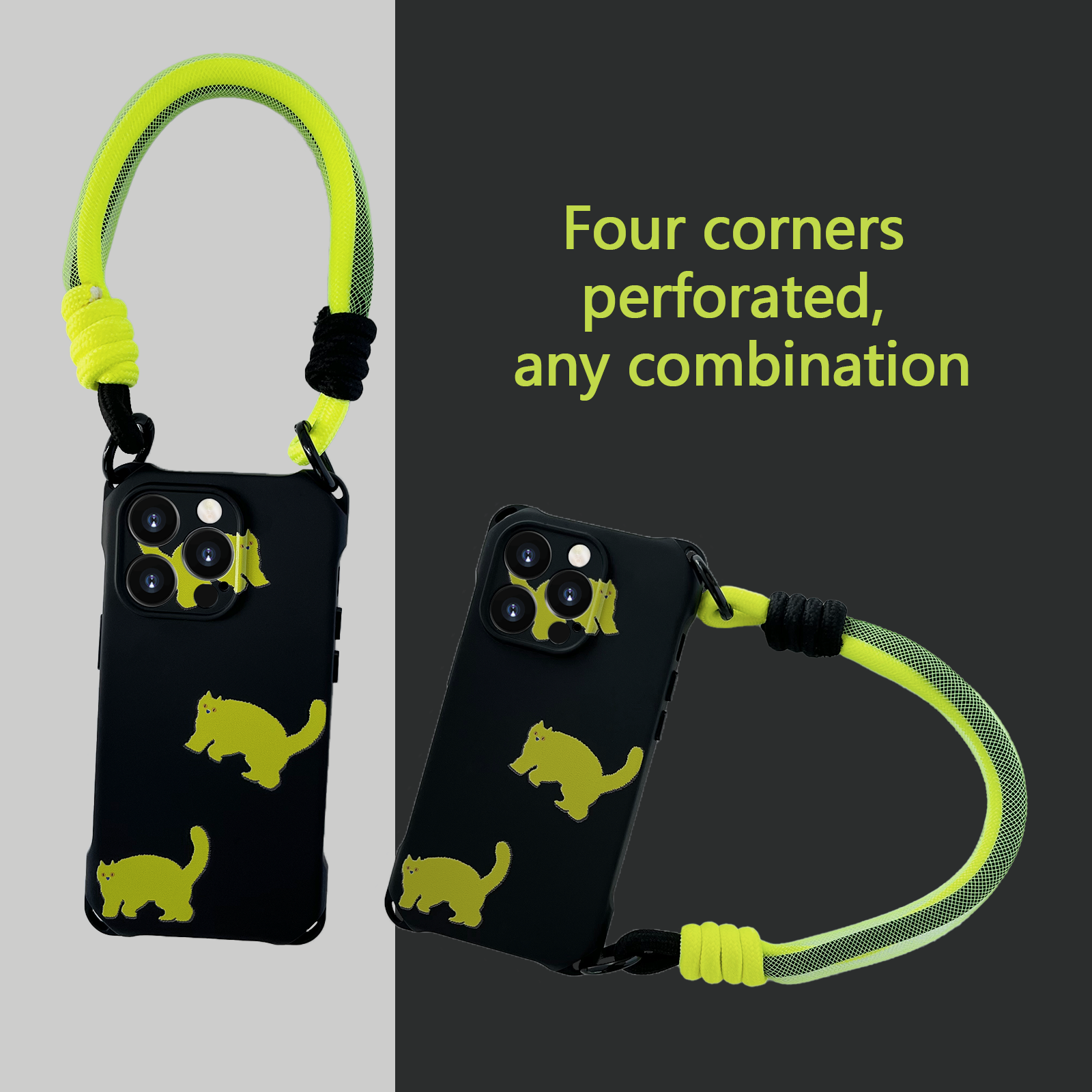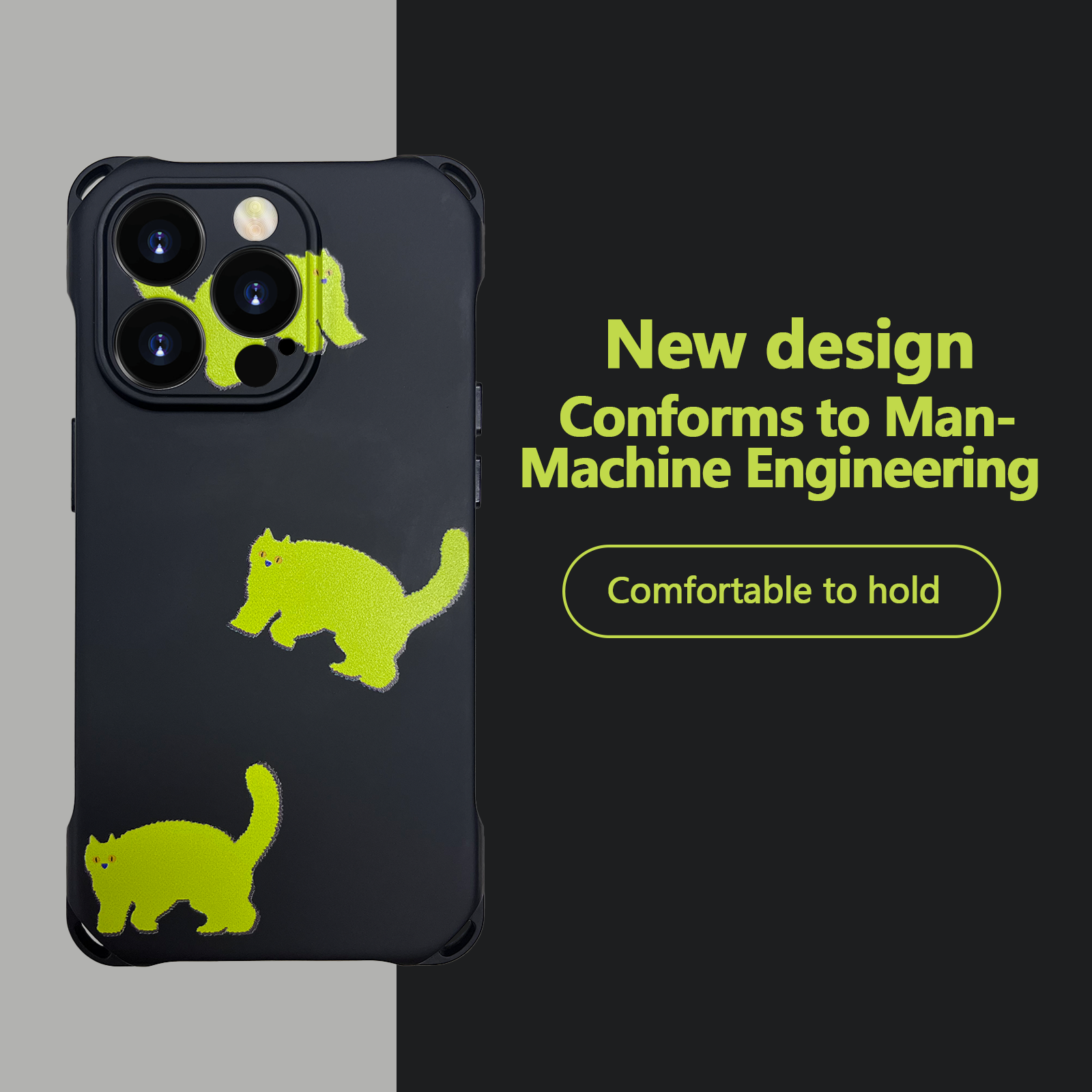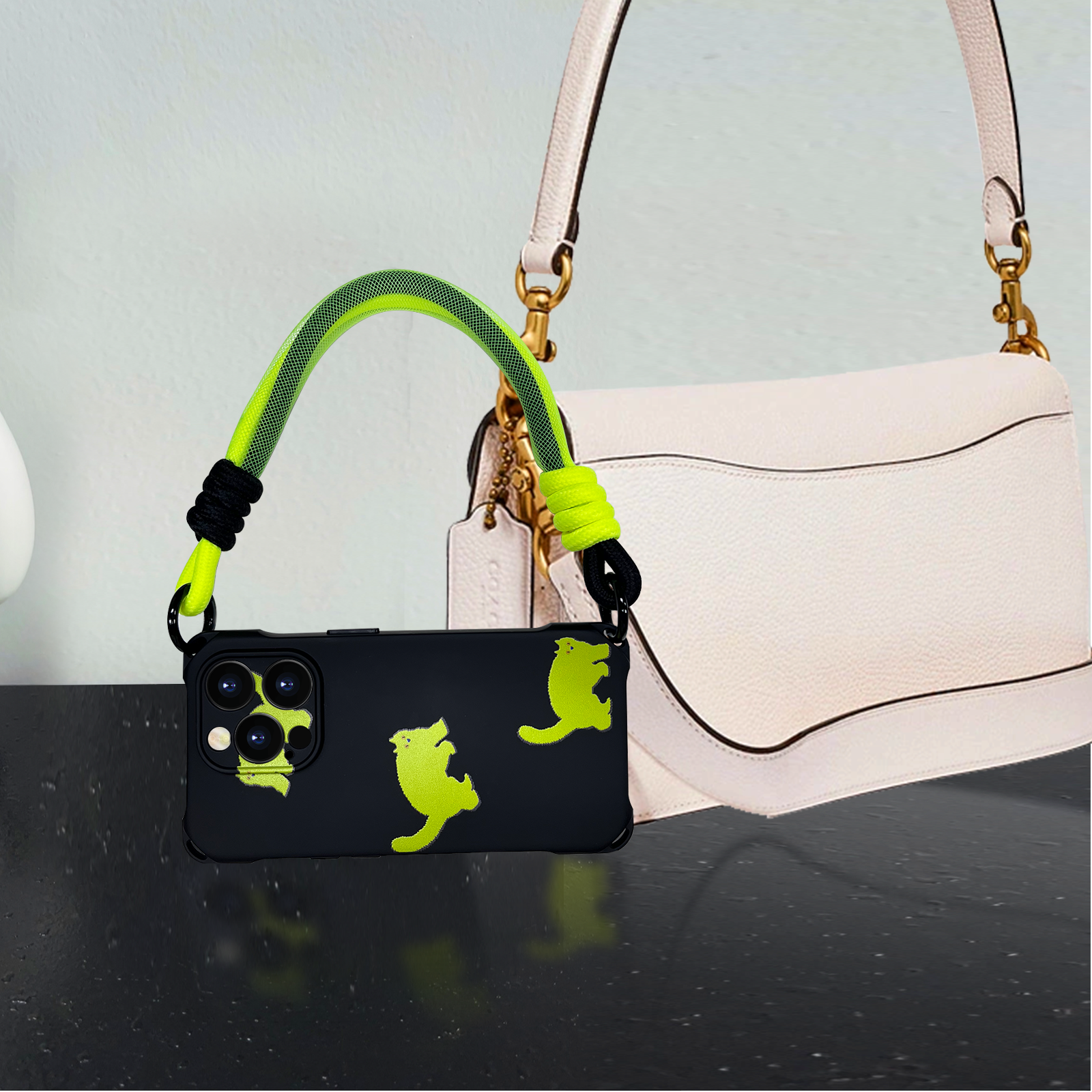 T25 iPhone 14Pro Mobile phone shell
---
• Customised case for iPhone 14 Pro: This case is a perfect fit for iPhone 14 Pro (6.1-inch), with precise placement of all buttons and ports.
• Classic fashion that never goes out of style: The main body is in black with a green pattern and a 0.3m long black and green mesh lanyard, holding it instantly makes you feel at the forefront of fashion, perfect for shopping, travelling, working and other daily and outdoor uses.
• Durable non-slip liner cord: Made of 2-in-1 polyester rope over textured non-slip netting with a tensile strength of up to 18 kg (40 lbs), it is not only strong and durable, but also medium thickness, non-slip and easy to hold.

• Quality materials: Made of TPU, the surface is as smooth as a baby's skin, which makes you love it , and has good anti-shock and anti-scratch performance.
• Good protection structure design: the four corners of the raised arc design, not only anti-collision, and enhance the comfort of handgrip; in addition, higher than the lens of the phone's protective layer to perfectly protect the lens from scratches and does not affect the camera angle.